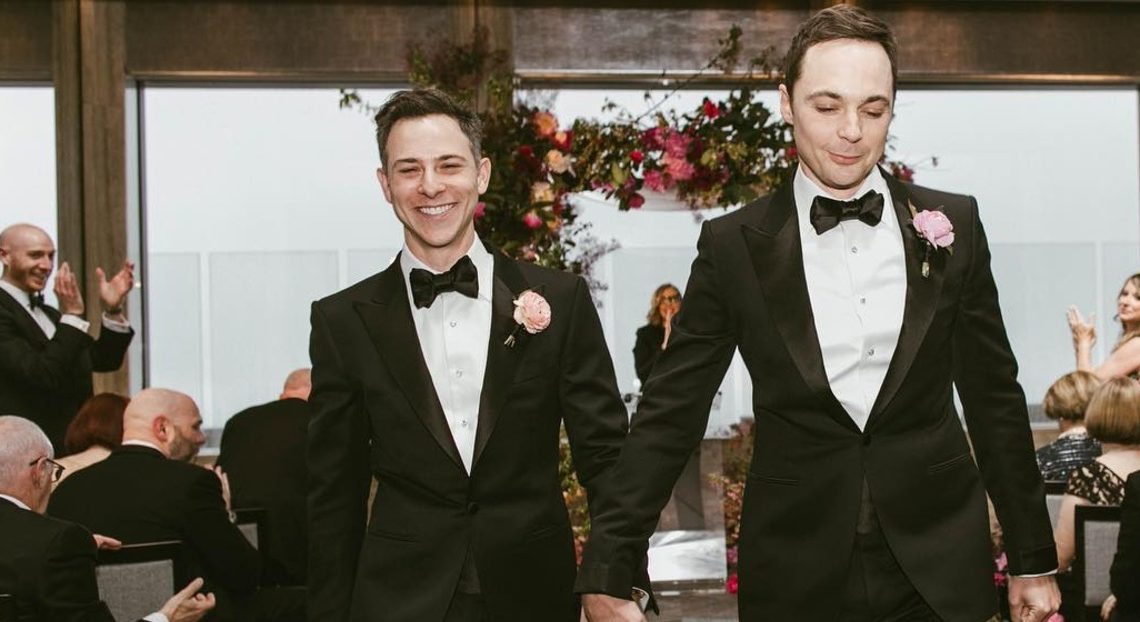 Article from Starobserver: Written by Matthew Wade
Star of The Big Bang Theory Jim Parsons has married his longtime partner Todd Spiewak at the Rainbow Room in New York City.
Parsons came out back in 2012 in a
New York Times
interview that described him as "gay and in a 10-year relationship".
Last year, the actor celebrated his and Spiewak's 14th anniversary on social media by posting a selfie of the pair.
"I met this guy 14 years ago today and it was the best thing that ever happened to me, no contest," he wrote in a caption.
"One of his greatest gifts to me is that he no longer takes me to sing karaoke."
He announced his wedding over the weekend in another Instagram post that simply said: "5.13.17 Rainbow Room, NYC."
Parsons also shared photos of their first dance as a married couple as well.