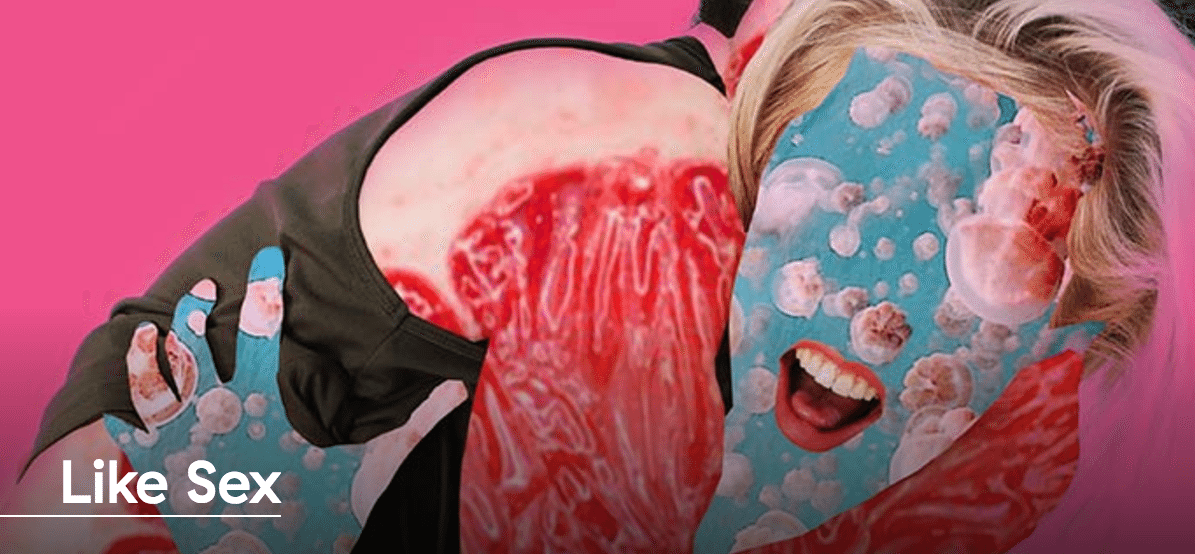 Exposed Theatre is back at Basement Theatre soon and it's back with a mighty punchy sex-fuelled drama from award-winning playwright Nathan Joe. Joe's Like Sex is a modern take on a 1900's play that looked at sexual practices and relationships, but Nathan sets his in an Auckland high school. Written by Nathan Joe, and directed by Chye-Ling Huang. Exposed Theatre aims to actively commit to finding ways to support recent graduates in finding acting opportunities and educating actors to create their own work. express met with Zak Enayat and Will Moffatt from this production to discuss sex, acting, and a bit more sex.
---
Tell me about the show, what is the content and how is this relevant?
Zak: Like Sex is a play about teenagers lacking the important information that they need to deal with new and dangerous situations involving sex that they face while transitioning into adulthood. It explores the conversations we should be having with them to help them when they need it most. It challenges parenthood, the education system, the media, and society as a whole to allow our youth to understand that they are not alone in when it comes to issues surrounding sex, sexuality identity, and humanity.
What improvements do you think need to be made in terms of New Zealanders having this conversation around sexual behaviours?
Will: As a generalisation, I think in New Zealand on the whole we are quite repressed when it comes to sex and sexuality. Sex has a dangerous link to morality and by the time we start primary school, we have already been taught to believe that happiness and fulfilment can only be found through a long term monogamous relationship. The problems teenagers are having are a product of this issue, but they are not where it starts. I think many parents and teachers don't have the knowledge, tools or emotional awareness to educate and advise the next generation on how to engage in sex and relationships in a healthy way, because they are unable to do so themselves. That's not a criticism, I think they're doing the best they can but we've still got a lot of out dated models which need to be toppled before we can advance as a society.
What is it like working as a queer actor in Auckland?
Will: This is my first project since moving up to Auckland a few months ago so I don't have much to go by, but for me working in Auckland as a queer actor doesn't seem much different than working as a straight actor (well as I imagine it to be). I think the arts scene attracts a lot of people people who are open minded and accepting, so I feel like I can pretty much always be my fabulous self without worry. There is always the fear of being type-casted and having casting directors think because you are gay you can only play gay character, but I think all actors face this challenge of type-casting in their own way.
What character do you play? What's fun about playing them?
Zak: I play James. He's the most popular dude at his school, and boy does he know it. It's been fun taking on James, I can't say I personally agree with the choices he makes but it's been a challenging journey, learning to relate to him in every way that I can to help me understand exactly why he does what he does. I don't want to spoil anything so you'll have to come along to the show to connect the dots!
Will: I play the character of Gary who is a mixture of the nice guy and nerd stereotypes. I often get cast as high status characters with authority and sharpness, so I love playing Gary who's sweet and has a good heart. He's smart enough to know he's never going to fit in and be one of the cool kids at school, but that doesn't mean he doesn't want to be. He's also incredibly vulnerable, and speaks about how he feels quite openly, which is not often a trait often seen in New Zealand males in theatre (or in day-to-day life).
How does Auckland's (theatre) scene compare where you trained (Toi/NASDA)?
Zak: I studied at NASDA down in Christchurch, and there's not a huge amount of professional work down there. I find that in Auckland there is a wider range of professional opportunities and a far larger community of artists tackling a wider range of work, and telling a wider range of stories.
Will: It's definitely scary leaving behind the safety of Toi Whakaari and moving up to Auckland where I don't know that many people, but it's also incredibly liberating. In drama school, everyone gets to know you so well; it can sometimes be a box which limits you. I'm loving being up here and meeting heaps of new people with diverse backgrounds and experiences. It's awesome jumping into a rehearsal room with a group of people who don't have any preconceived ideas of what each other can or cannot do.
You can see Zak and Will in Exposed Theatre's Like Sex from Wednesday 24 May, 6.30pm.
Tickets can be purchased at Likesex.