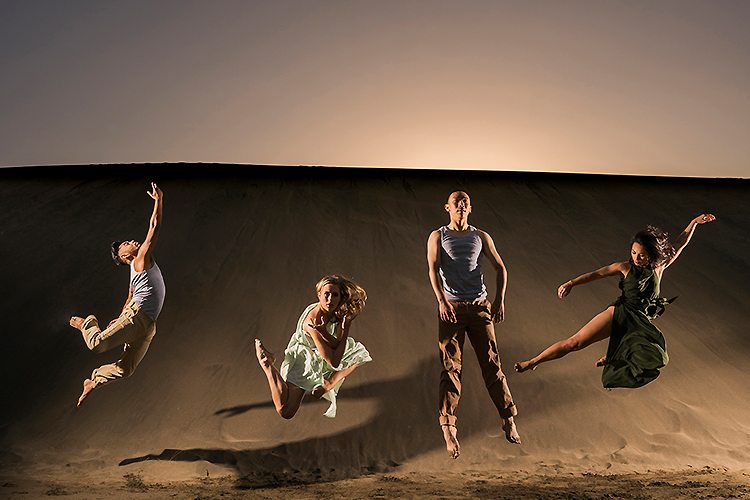 When 29-year-old Year of Dragon Xin Ji, born in Lan Zhou China, discovered dancing at just eight years old, he knew he'd found his passion for life.
---
This June, Auckland audiences will get to experience this masterful dancer at The New Zealand Dance Company showcase of Kiss The Sky during the Matariki Festival.
After being here for six years, Xin has adopted Aotearoa, New Zealand as his home. The significance of performing as part of Matariki is one that humbles Xin.
"Choreographer Sue Healey has created one of the works, The Seasons Retouched, for Kiss The Sky around the spirit of nature, the change of the seasons and the fragility of the planet. Dance is a great way for us to explore these themes," he says.
Under the direction of NZDC's Artistic Director Shona McCullagh, Kiss The Sky brings together three works themed around "the seasons, the southern sky and time", presented to coincide with Matariki.
Multi-award-winning New Zealand (Sydney-based) choreographer Sue Healey is joined by Korean choreographer KIM Jae Duk and Australian choreographer, Stephanie Lake.
"Everyone has their own special gifts, but not everyone is brave enough to show them. Believe in yourself, be the brave one."
Xin says that these works coming together at Matariki represent a powerful global collaboration.
"The dancers in the company are from diverse backgrounds and we all bring different elements to the creation process. I feel each of us are unique in our own way, and we inspire each other in our individualism."
Growing up in China as an only child, Xin was always supported by his parents in his decision to become a dancer.
"I don't really remember exactly who and what inspired me to become a dancer, but I just had this great passion that I wanted to dance all the time. That's how I started," he says.
"Luckily, I have extremely supportive parents. Every time I got to the point where I needed to decide what to do with my life, my dad always asked me the same question: 'Is this what you really like? If yes, then you should do it, but never say the word regret in front of me'."
As a teenager, Xin was selected from thousands to join the elite Beijing Dance Academy, one of China's top dance schools, where he danced full time for five years, majoring in Chinese classical ballet.
After graduating, Xin was invited to join the Shiki Theatre Company in Japan performing in musicals where he landed the role, among others, of Mr Mistoffelees, leading to some hilarious anecdotes.
"I remember one time when I was performing the musical Cats, I fell off the stage and my face landed on the auditorium floor," laughs Xin.
"Today, even though being a company dancer is the hardest one for me personally, I still prefer it simply because I get to do what I'm really good at it without worrying about singing and all the other challenging tasks," he says.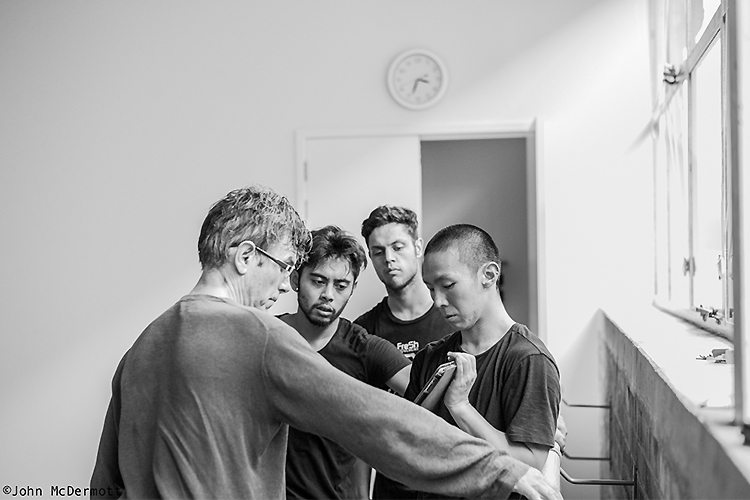 After leaving the Shiki Theatre Company following five years of touring, Xin changed course to pursue contemporary dance, choosing Auckland's renowned UNITEC dance programme.
"I feel each of us are unique in our own way, and we inspire each other in our individualism."
Xin excelled, and in his final study year he was selected as a performer at The World of WearableArt 2014, and for the 60th anniversary of the Beijing Dance Academy, where he performed a work created by exemplar New Zealand choreographer, Michael Parmenter.
Xin says while it's not the easy choice, creating a life around your talents and passions is the boldest and most valuable choice to make.
"Everyone has their own special gifts, but not everyone is brave enough to show them. Believe in yourself, be the brave one," he says.
Xin's own brave choices have seen him perform in NZDC's Lumina Premiere season in 2015, which toured to Germany, Holland, and throughout the North Island in 2016. Also in 2016, he performed in The Absurdity of Humanity premiere season and Trolleys.
For now, Xin is delighted with where his career has taken him and is relishing his New Zealand home.
"At the moment, I'm focusing on being a full-time dancer with The New Zealand Dance Company," he says. "The company has planned a lot of great stuff this year, and I can't wait to share this with everyone."
Among his dreams, he says, is to take the NZDC to Beijing to perform on the National Theatre stage.
As for the future, the ever-creative and full-of-spirit Xin is always ready to do more with dance, adding "I would like to make more dance works and films with my super-talented friends".
See The New Zealand Dance Company premiere season of Kiss The Sky in Auckland from 29 June – 1 July at the Bruce Mason Centre for four performances only. For tickets and more info, head over to www.nzdc.org.nz.
Image Credit: John McDermott