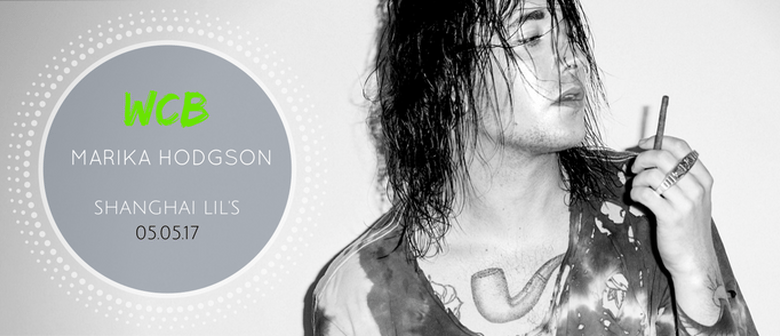 Sydney-based electro-artist WCB and highly sought-after Kiwi musician Marika Hodgson, both strong creative forces in the LGBT+ community, are excited to bring their unique sounds to the newly re-homed Shanghai Lil's as part of NZ Music Month.
WCB, aka William Cooper Barling, is an unrelenting rising star with undeniable talent who has featured on BaseFM, RNZ's Music 101 and FBI Radio (Aus); and who has shared the stage with the likes of Nikolai, Randa, & Dbldbl.
Hodgson regularly records and performs with the likes of Hollie Smith, Troy Kingi & The Electric Haka Boogie, Moana & The Trib, and many more.
WCB says he's "Loving being back in NZ for Music Month. I'm looking forward to Wood Lanes curated gig on Thursday and pretty stoked to be playing an acoustic set at the new incarnation of the iconic Shanghai Lil's. Even better is the fact I get to play with the supremely talented Marika."
Don't miss this opportunity to see them live together in a stripped back set amidst the lush & intimate surroundings of NZ's iconic piano & cocktail bar: Shanghai Lil's on 5 May!
Doors open at 7:00pm, $10 entry, R18. For more information, head over to www.eventfinda.co.nz.
Here is the official NZ Music Month Gig Guide below: