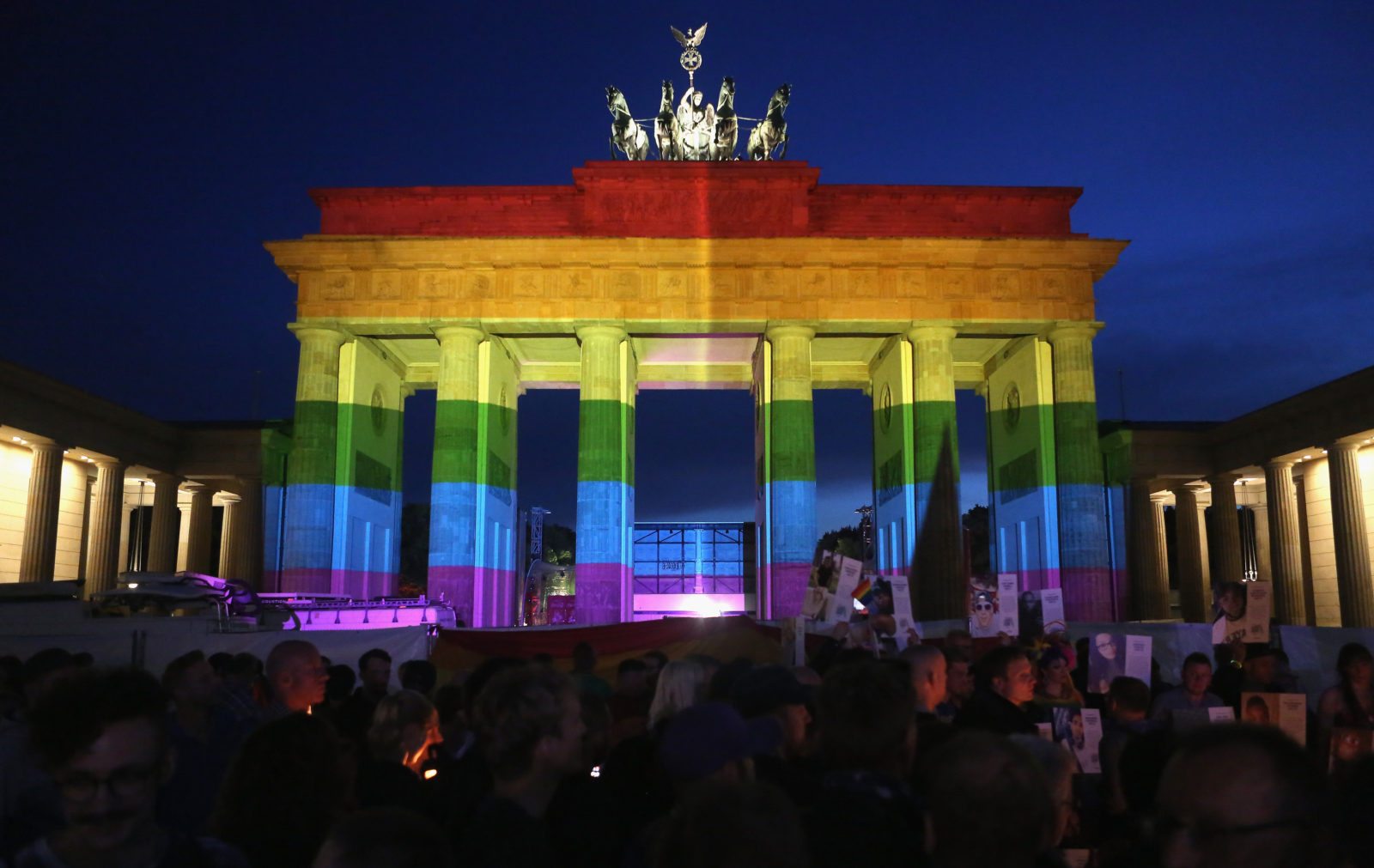 Despite opposition from the Christian Democrats, Germany could vote on legalising marriage equality as soon as Friday.
---
Ahead of their election in September, German Chancellor Angela Merkel has distanced herself from the Christian Democratic Union of Germany's (CDU) opposition to marriage equality.
Earlier this week she called that lawmakers should be free to vote on marriage equality, rather than being bound by party policy.
The surprising announcement come as a major U-turn for the German chancellor, who has previously opposed gay marriage, citing concerns for children.
The Social Democrats (SPD), the junior partner in Mrs Merkel's coalition, along with the Left Party and Greens, both in opposition, forced the issue onto the parliamentary agenda at a meeting of the Bundestag's Legal Committee on Wednesday.
The Bundestag is set to debate the issue on Friday (30 June), after the SPD decided to break with past practice and go against its coalition partner.
The SPD saw this as cause to push through a quick vote in the Bundestag, clearly hoping to create a difficult situation for the CDU during the election campaign.
"We cannot have first-class and second-class love in Germany," said SPD legal affairs spokesperson, Johannes Fechner.
The German Catholic Church has condemned the move, saying politicians are trying to force and railroad a fundamental sociopolitical decision through parliament in a "completely inappropriate" way.
More than a dozen European countries have already legalised same-sex marriage and opinion polls indicate that most Germans support it.