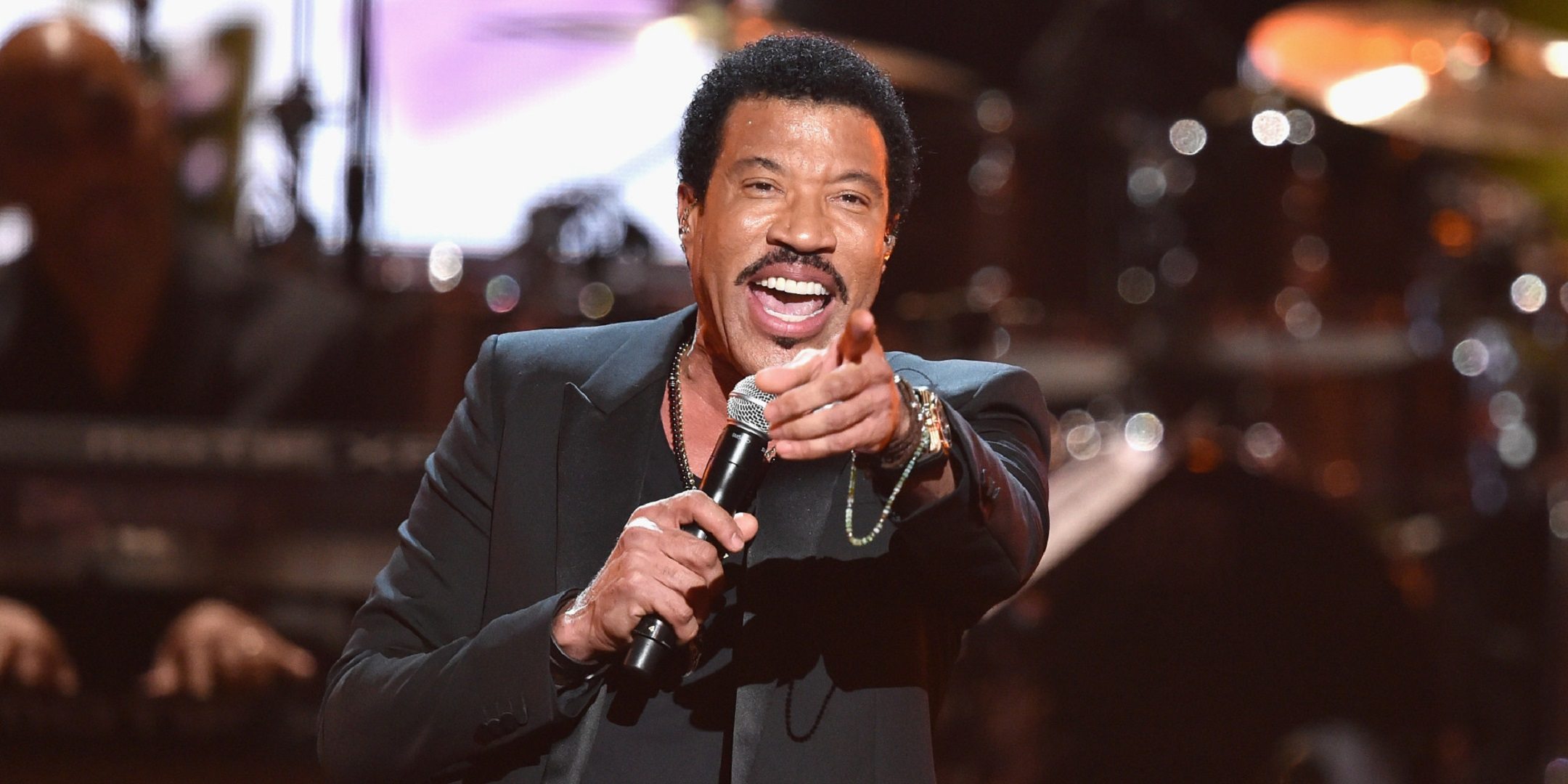 Multi-platinum-selling artist, multiple Grammy Award winner and music icon, Lionel Richie, announced today he will tour New Zealand in October on the All the Hits Tour.
---
Paul Dainty, President and CEO of TEG-DAINTY, said in a statement, "Lionel Richie is one of music's greatest icons with the greatest line up of hits, his live shows are renowned and critically acclaimed. I look forward to bringing Lionel to New Zealand for this two-city tour with the legendary band CHIC featuring Nile Rodgers."
International superstar Richie has a discography of albums and singles that are second to none. His music is part of the fabric of pop music. In fact, Lionel Richie is one of only two songwriters in history to achieve the honour of having #1 records for nine consecutive years.
With over 100 million albums sold worldwide, an Oscar, a Golden Globe, four Grammy awards and the distinction of MusiCares Person of the Year in 2016, the Tuskegee, Alabama native is a true music icon.
Richie is known for his mega-hits such as Hello, Endless Love, All Night Long (All Night), Penny Lover, Stuck On You, Dancing on the Ceiling, and one of the most important pop songs in history, We Are The World, written with Michael Jackson for USA for Africa. His song catalogue also includes his early work with The Commodores, where he developed a groundbreaking style that defied genre categories, penning smashes such as Three Times A Lady, Still, and Easy.
With his most recent All the Hits, All Night Long Tour, Lionel sold out arenas worldwide with a set-list of his brightest and best anthems. In recent years, Lionel also headlined Bonnaroo, Outside Lands, and Glastonbury, drawing the festival's biggest crowd ever with over 200,000 attendees.
Among music legends, Nile Rodgers is truly exceptional. He amplifies his legacy as a multi-Grammy-winning composer, producer, arranger, guitarist by constantly traversing new musical terrain and successfully expanding the boundaries of popular music.
As the co-founder of CHIC, Rodgers pioneered a musical language that generated chart-topping pop hits like Le Freak, and sparked the advent of hip-hop with Good Times. He recently joined the Rock & Roll Hall of Fame's Class of 2017 and received the HOF's Award for Musical Excellence.
His work in the CHIC Organisation and his productions for artists like David Bowie and Madonna have sold over 300 million albums and 50 million singles worldwide, while his innovative and trendsetting collaborations with Daft Punk, Avicii, Disclosure, and Sam Smith, reflect the vanguard of contemporary music. Fuelling four decades of pop anthems with more than 200 production credits to his name, the scope of Rodgers' peerless influence is undeniable.
There can be little argument that CHIC was disco's greatest ever band and as the founder and guitarist Nile Rodgers, along with bassist Bernard Edwards, have led the band – described as "a rock band for the disco movement" – to global success, with a string of commercially successful disco songs include "Dance, Dance, Dance (Yowsah, Yowsah, Yowsah)", "Everybody Dance", "Le Freak", "I Want Your Love", "Good Times" and "My Forbidden Lover".
CHIC's sound was anchored by the scratchy, James Brown-style rhythm guitar of Nile Rodgers and the indelible, widely imitated (sometimes outright stolen) bass lines of Bernard Edwards; as producers, they used keyboard and string embellishments economically, which kept the emphasis on rhythm. CHIC's distinctive approach not only resulted in some of the finest dance singles of their time, but also helped create a template for urban funk, dance-pop, and even hip-hop in the post-disco era. Not coincidentally, Rodgers and Edwards wound up as two of the most successful producers of the '80s.
This year CHIC was nominated for induction into the Rock and Roll Hall of Fame for the 11th time.
On June 28, 2013 CHIC ft. Nile Rodgers' performance at the Glastonbury Festival in the UK was aired live on BBC. The performance was given a five star review by The Guardian with the headline, "The West Holts stage saw some of the greatest pop music ever made, expertly played by a ferociously well-drilled band". Noel Gallagher from Oasis also commented, "My favourite act at this year's Glastonbury, when I went, was not the Rolling Stones, as great as they were; was not the Arctic Monkeys, as good as they were; was not Disclosure, as good as they were; but it was Chic. They were fucking mega. Absolutely out of this world."
The Tour Dates are:
Christchurch – Thursday 19 October at Horncastle Arena, www.ticketek.co.nz
Auckland – Saturday 21 October at Spark Arena, www.ticketmaster.co.nz
Tickets go on sale to the general public at 10am on Monday 19 June.