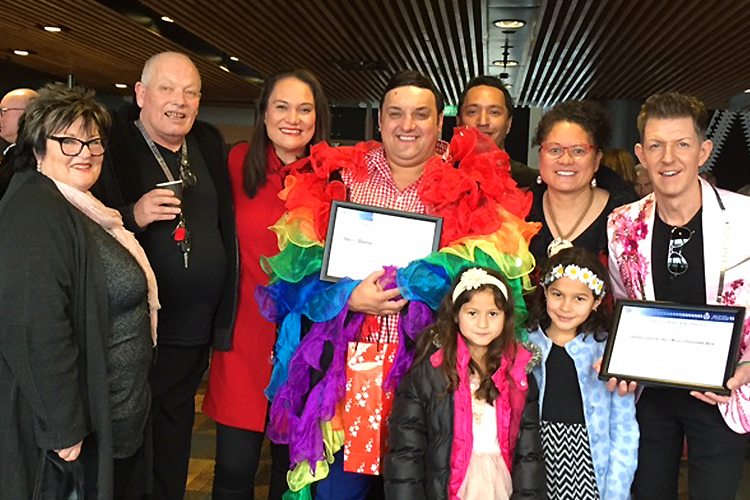 The Counties Manukau Police held their District Award Ceremony on Friday and awarded Kevin Dunseath (aka the outrageous Miss Ribena) and James Laverty (aka Miss Chocolate Box) Certificates of Appreciation.
---
Miss Ribena and James both looked divine as they were awarded in recognition of their contribution to Police engagement with our Rainbow communities, ensuring that the Police value diversity and helping with the participation of the Police in the Auckland Pride Parade.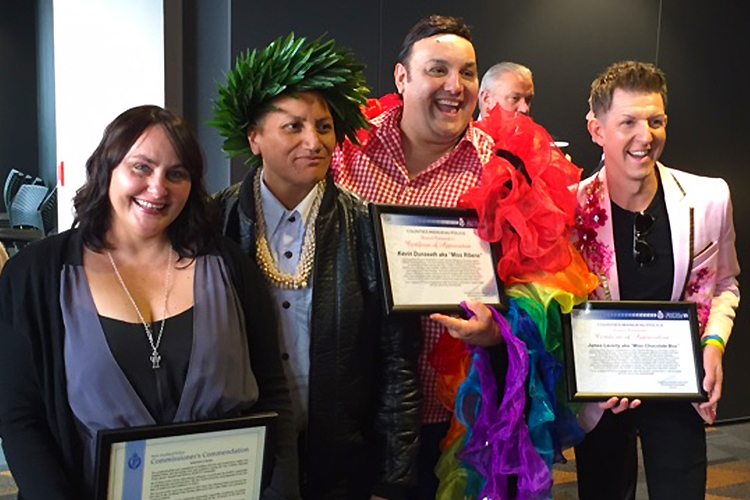 We spoke with Senior Police Professional Conduct Manager, Inspector Tracy Phillips, who said that "This is the first time the LGBT+ community have ever received such an award" and added that "It is rare for people outside of Police to receive awards".
Messages of love and support flooded in over the weekend from the community, such as longtime Rainbow community supporters and Labour MPs, Carmel Sepuloni and Louisa Wall.
Both certificates state, "In recognition of your contribution to the Tamaki Makaurau Diversity Liaison Officer Working Group. You have worked alongside officers to build trust and confidence in Police among the Gay, Lesbian, Bisexual, Transgender and Intersex community, this work has included making a significant contribution to Police participation in Pride Parades. You have partnered with Police Diversity Liaison Officers to assist victims of crime to engage with Police where they may have otherwise been reluctant to do so. Your work in this area has led to victims of crime with the LGBT+ community receiving help and support. Your support of Police engagement with the LGBT+ community is appreciated and you are to be commended."
ConDRAGulations from us! x