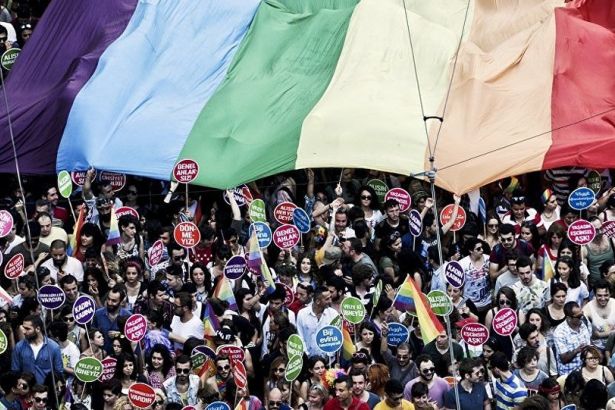 Organizers of a Pride Parade held in downtown Istanbul on Sunday 25 June in Turkey, have said that police are responsible for preventing LGBT+ activists from defying a ban by the local authorities.
The government banned the march for public safety concerns, but organisers progressed, despite warnings from groups threatening to block the event.
For over a decade, the Istanbul Pride Parade has amassed tens of thousands of participants – making it one of the largest pride gatherings and celebration of LGBT+ rights in the world.
The march was said to be banned in an attempt to keep both the public and tourists within the country safe. Taksim Square, a central area within the city, was set to be the start for the march – but was not designated for such demonstrations. "There will be no permission for a demonstration or a march on the said date considering the safety of tourists in the area… and public order," it said in a statement.
City authorities urged citizens to ignore calls by locals to participate in the parade and adhere to the warnings given out by security.
This ban marks the third consecutive year that Istanbul's LGBT+ march hasn't been a success thanks to city authorities repeatedly blocking it.