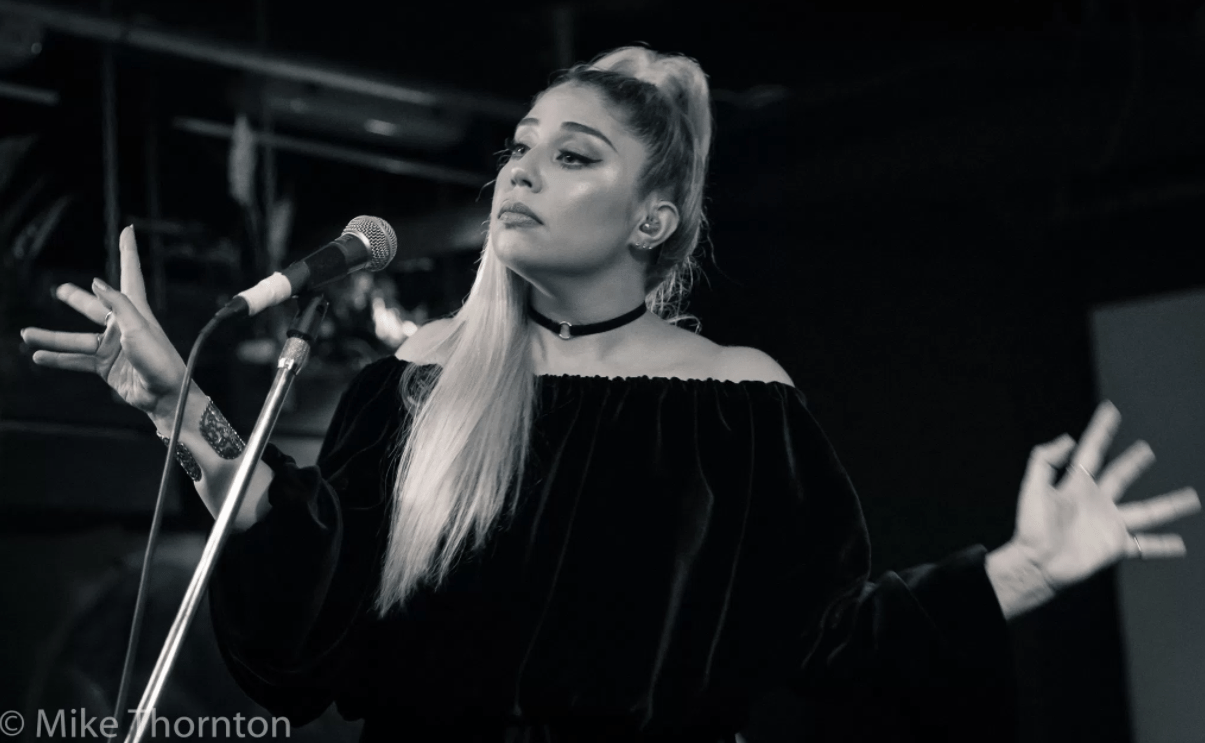 Last night marked the start of Theia's EP Release Tour – her first New Zealand tour where she will be headlining her own shows in Christchurch, Wellington, and Auckland. In the spirit of #girlpower, she will be supported on her shows by an all female line-up of up and coming DJ's, rich with talent and ready to set the music world on fire.
Choosing to debut her tour at K'Road's infamous Neck of the Woods, it was the perfect excuse to go hide from the horrible Auckland weather that seems to be upon us! The energy in the room was infectious as DJ Alisha quickly got the crowd moving with her upbeat and modern twists to some classics that even I couldn't stop my booty wiggling too. Next up was Arcee Rapper, hailing from Dunedin. She released her first single back in 2013 and has been a musical force to reckon with ever since. Her single 'Fake Bitch' got us all feeling like we were ready to party – bringing out our inner bad bitches that would make the likes of Rihanna proud.
As Theia came onto the stage, everyone went crazy! With a style that is unapologetically her own and cupids-bow highlighting skills that would make any girl swoon, I already knew we were in for a treat. She didn't waste time starting as she played Silver Second – the first track on her EP. Not only does the song communicate the journey she has gone through to get to where she is today, but it silenced all the haters proving that this babe has a voice and oh my gosh can she sing live! In a recent interview with express, she explains her unique sounds throughout her songs as very eclectic.
" Some songs are more dance based and others are more electronic with hints of rap. It's like a mix of a lot of different genres. I'm so fond of lyrics and word play and then the tone that I choose and even little bits of production, you could have like a dance song and then an electronic one."
A personal favourite for me was getting treated to her brand new track, Tasty. An upbeat infectious dance track that made me want to charge to the front of the stage and dance the night away! Her set also included Amy Winehouse' Love Is A Losing Game, a tribute to one of Theia's greatest idols – who she will quickly admit during any interview! The night ended with the ever-popular Roam, making us all realise why we have fallen in love with this girl from Christchurch in the first place.
It is easy to see why Theia is one to watch as this powerhouse of a woman proves that dedication, hard-work, and staying true to your craft and who you are will always shine through. If this show was anything to go off, Wellington, Dunedin and Christchurch are in for one hell of a treat!
Tour dates:
Friday July 7 – Meow, Wellington
Saturday July 8 – Blue Smoke, Christchurch
Get tickets from www.ticketmaster.co.nz