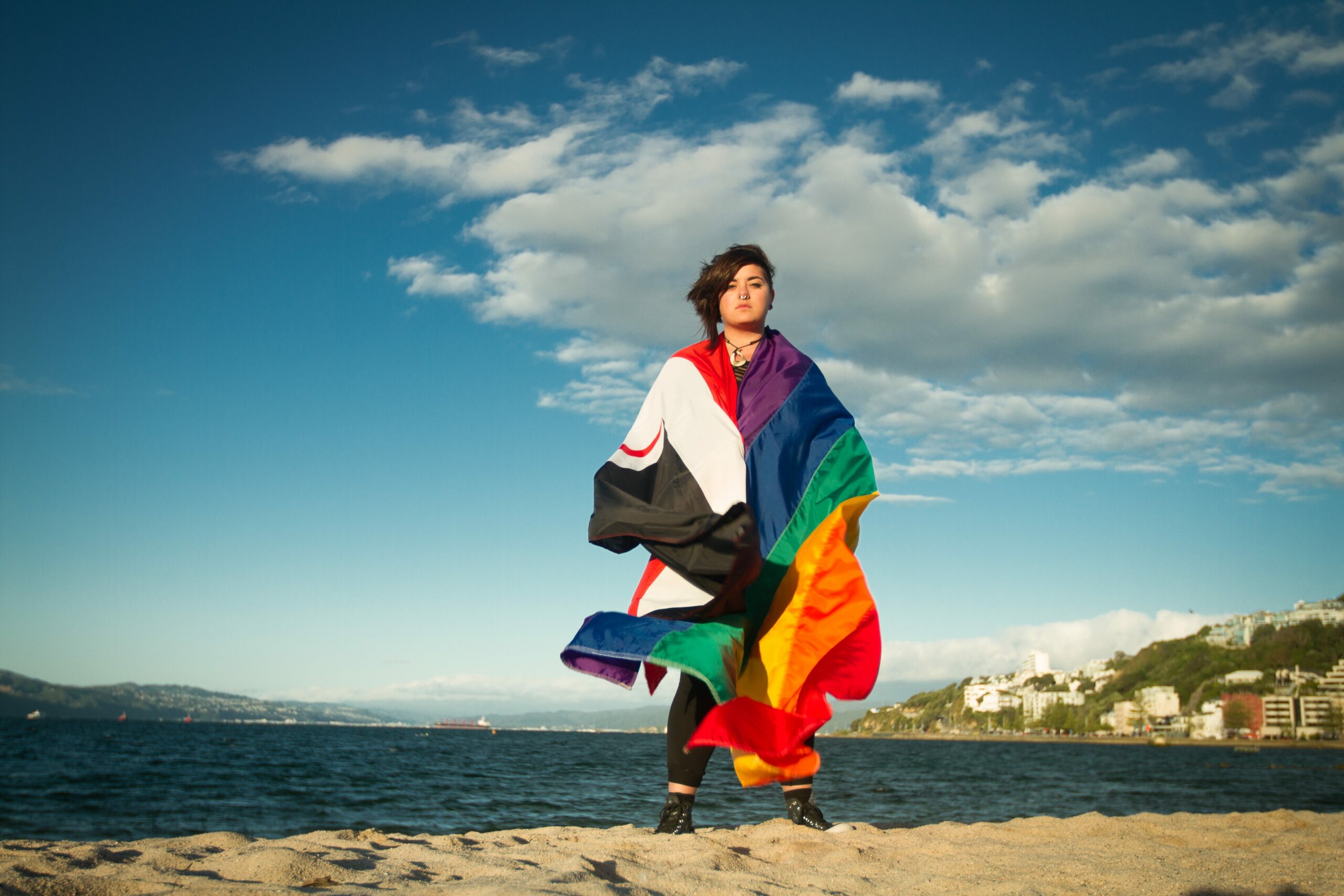 A short documentary has been released that questions the diversity of Pride here in Aotearoa, New Zealand.
---
He Kākano Ahau – From The Spaces In Between is a short but evocative story of a takatāpui activist, Kassie Hartendorp (Ngāti Raukawa ki te Tonga), fighting for true diversity in Pride celebrations and fighting to be heard.
Filmed around the 2017 Wellington Pride Parade, the short documentary speaks to issues of tokenism and Māori visibility within Pride.
Hartendorp words echo in the film, "As takatāpui, I live in the spaces in-between. We don't all fit in these narrow spaces and maybe we never did, and the sky was always meant to be a bit higher to hold us."
Utilising both English and Te Reo Māori, weaving in Māori mythology, the three minute short is directed by Kathleen Winter and produced by Jaimee Poipoi as part of Loading Docs 2017.
Hartendorp says she is excited to have the documentary out in the world.
"My story is just one small drop in a huge moving ocean of stories. This is a reminder that indigenous people of different genders and sexualities exist, and we have our own unique perspectives that don't always fit the one-size-fits-all LGBT+ story."
Loading Docs is an initiative that supports the development of ten short documentaries annually.