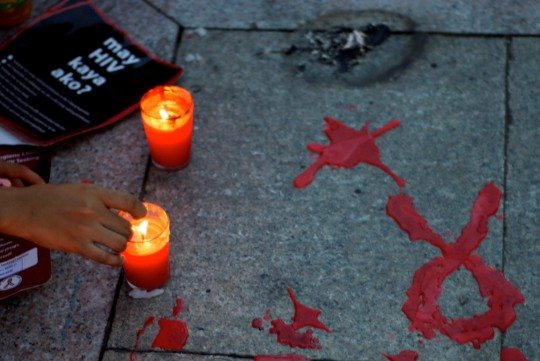 New HIV infection rates in the Philippines are expected to skyrocket 140% in the next five years and the country now has the fastest growing epidemic in the Asia Pacific region, according to the United Nations.
---
The number of new infections doubled in a six year period, from 4300 people in 2010 to 10,500 people in 2016.
UNAIDS regional support team director for the region, Eamonn Murphy, says 83 percent of all new cases are men who have sex with men and transgender women who have sex with men.
Two out of three of the new infections were among 15-24-year-olds.
To try and curb the rate of new infections, the Philippines Ministry of Health has approved PrEP trials for 200 gay men and trans women and Health Minister Paulyn Ubial is encouraging the use of condoms and voluntary testing.
The head of the ministry's public health surveillance department, Genesis Samonte notes that this is a problem that does not just concern those who are openly gay, acknowledging that "Any male who has sex with another male for whatever reason, is at risk."
Samonte says younger men, who account for the majority of new infections, don't have sufficient awareness of HIV, its symptoms and how it is treated.