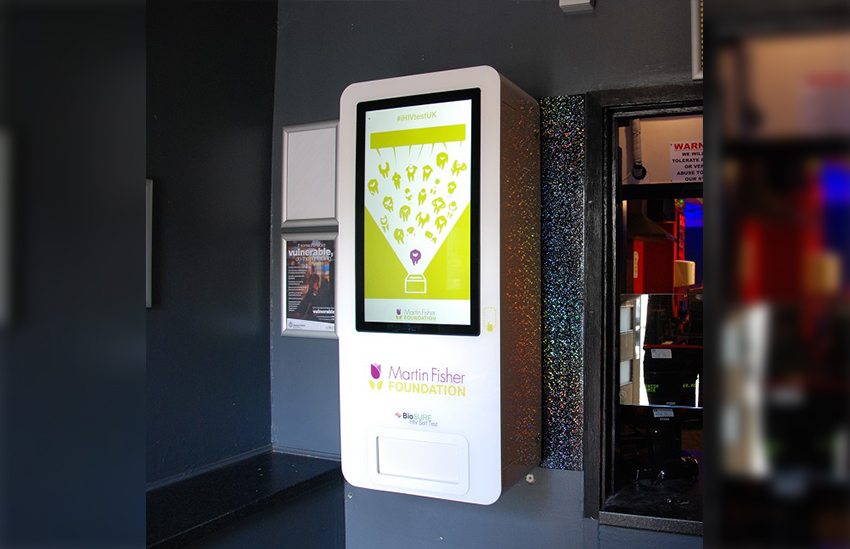 A gay sauna in the UK is doing its bit to reduce the transmission rate of HIV and has installed a vending machine filled with free, self-use home testing kits.
---
Now men at The Brighton Sauna can enter a few personal details on a touch screen before they receive a code via text message and are dispensed the kit. Staff have received training to offer advice and support those wanting to test themselves at the sauna, otherwise, the kits can be taken home.
The project is the result of a partnership between an HIV prevention foundation, the Mark Fisher Foundation and the makers of the testing kit, BioSure.
The owner of the sauna, Paul Gray, told Gaystar News "We are really ecstatic about being involved with this and anything we can do as a business to reduce HIV in Brighton and Hove, we will do and commit to."