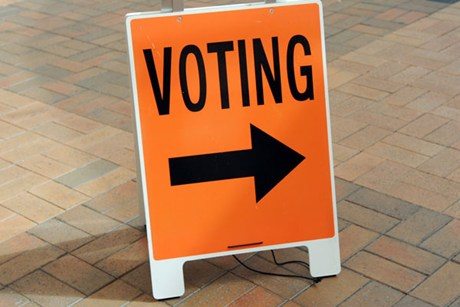 With election day looming, it's time to make sure your voice is heard and your vote counts. Here's what you need to know to vote this election.
How do you vote?
It's as simple as turning up to any voting place around the country and giving your full name and address – you don't even need to remember your ID.
Advanced voting is open now and with almost 500 voting booths across the country, there's bound to be one near you.
Not enrolled or not sure?
You are able to enrol and vote at the same time up until election day on Saturday 23 September, but you will not be able to enrol on election day itself.
If you want to check whether you are enrolled, or if your details are correct, click here.
Voting places will be open on election day from 9 am to 7 pm – if you're working, you're legally allowed time off work to go and vote.
If you're unable to make it to a voting place in person, you are able to ask someone to collect your voting papers for you.
To do this, you need to complete and sign the form in this brochure and ask someone to take it to a voting place. They will pick up your voting papers which you then can complete and ask them to return to a voting place before 7 pm, Saturday 23 September.
If you need to share this information with a non-English speaker, check out this link for a wide range of languages.
Check out the video below for election information in New Zealand Sign Language.