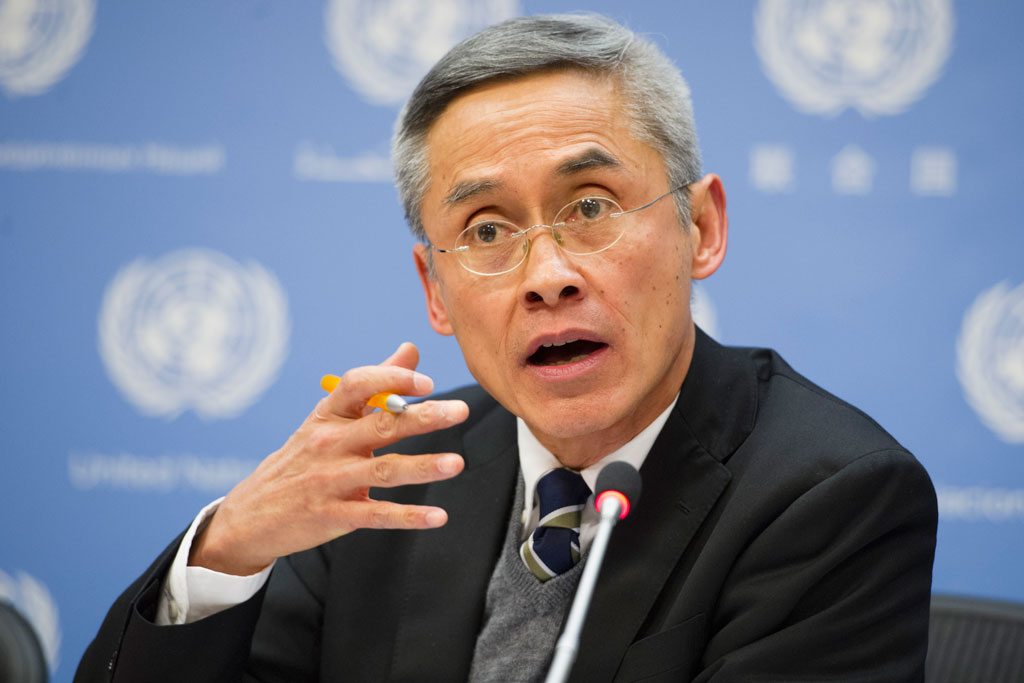 The UN independent expert on sexuality and gender identity has resigned from the position.
Vitit Muntarbhorn is stepping down as the first ever independent expert on protection against violence and discrimination based on sexual orientation and gender identity, citing ill health and family responsibilities. He has published two reports during his tenure.
An academic from the University of Reading says the controversial role, that was challenged by nations, including China and Russia, may now spell trouble for defenders of LGBT+ rights.
More than 70 nations criminalise and discriminate against people based on sexuality.
Rosa Freedman, Professor of Law, Conflict and Global Development, says the UN has not yet appointed Muntarbhorn's successor.
"This is just the latest development in a long-running UN battle over LGBT rights – and it could herald a new attempt to undermine international efforts to protect and promote the fundamental human rights of LGBT individuals," she says.
A mandate-holder to step down so quickly is "very unusual" according to the Professor, who says that in the past mandate-holders have been subjected to attacks, threats of violence, and intimidation.
"It's certainly possible that Muntarbhorn's short tenure was made difficult behind the scenes by states or private actors who opposed the creation of his job from the off.
"Given what has come before, those interested in protecting LGBT+ people from violence and discrimination should roll up their sleeves and prepare for another round in this fight," warns the academic."