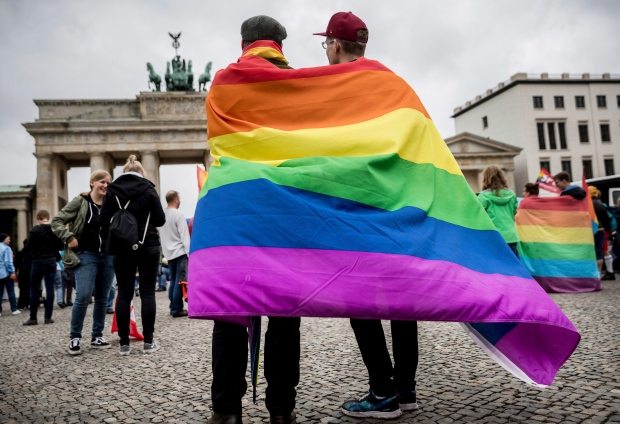 Germany has legalised same-sex marriage and the first couple has wed in a ceremony in Berlin.
Karl Kreile and Bodo Mende are believed to be the first couple to same-sex couple to wed in the country and have been together for 38 years, after having campaigned for LGBT+ rights for most of this time.
In June, MPs in Germany voted to legalise same-sex marriage only a few days after a vote was announced. The change in law also encompasses joint adoption.
Chancellor Angela Merkel voted against the Bill but it passed by a clear majority, with 393 members voting in favour and 296 against.