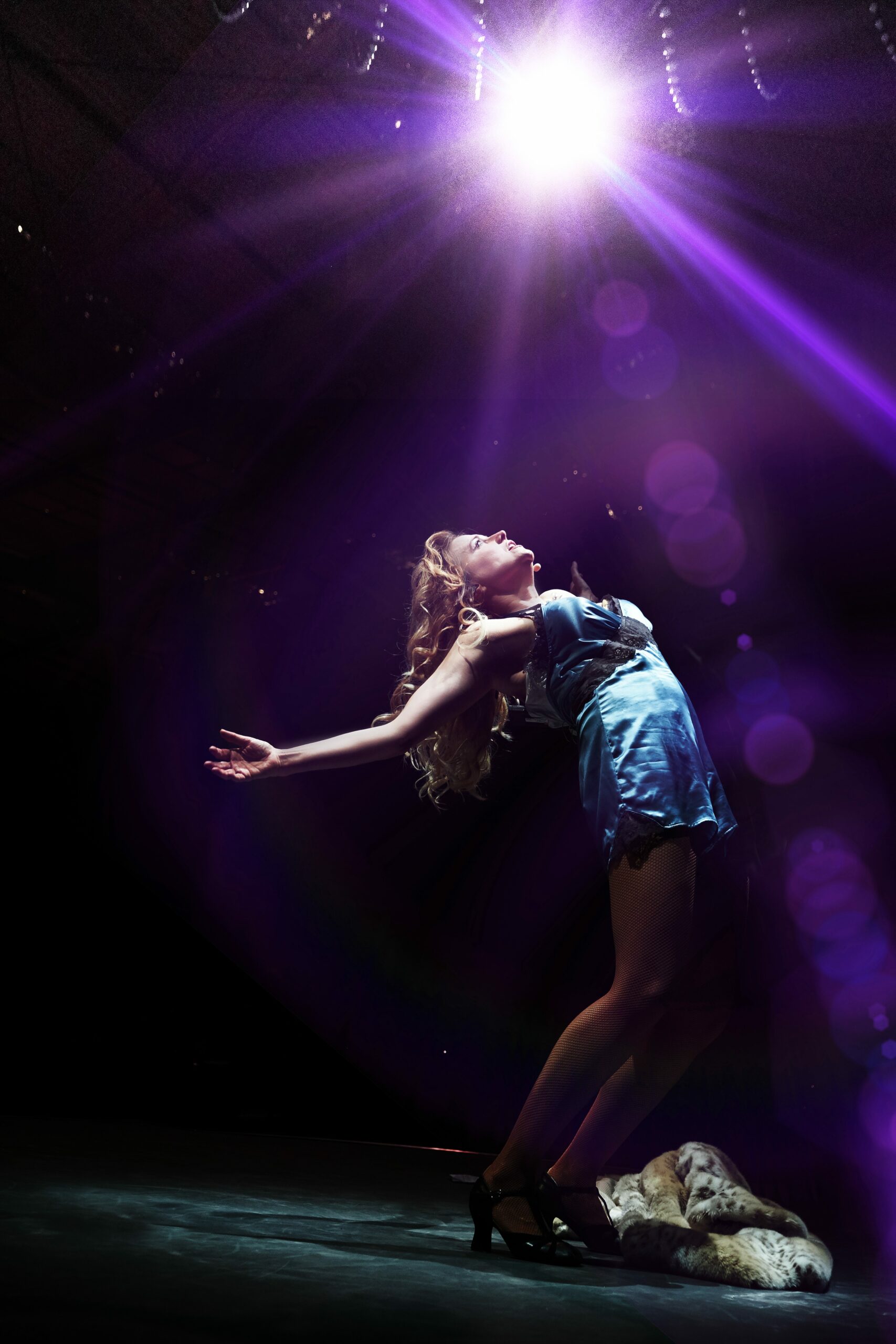 The musical Pleasuredome is running to huge success. It's an Andrew Lloyd Webber type extravaganza that every gay boy and girl should see. Although it is set in early 80's New York, the relevance to today's US political scene is obvious.
---
The setting, in a giant warehouse in Avondale is sooo over the top! You enter through a subway carriage into a giant replica of a down and out street in New York complete with enormous American cars of the period, wet streets and steaming vents. Here you can get a bite to eat, a drink or just admire the porn movie house before moving into the Pleasuredome Nightclub.
Seats can be in a cabaret setting (the VIP section), seating around the stage or standing next to the stage. All are good.
There are various story plots going on during the show….the key being Sappho the key player in the club (played by the magnificent Lucy Lawless) falling in love with Ivanka Trump (sorry-her double) who of course is the daughter of the nastiest property tycoon you have ever come across. This nasty fellow is trying to close the club to make way for yet another redevelopment – with Russian backing. To make it even more relevant the Ivanka double is engaged to a cutie who works for the developer. Sound familiar? Unbelievable? Of course – especially when the cutie turns out to be gay and the Ivanka double too!
But don't let the credibility of the story line steer you off this show. It is 100% energy, great music and surprisingly good singing gives it a real foot tapping, fun quotient that the risqué performances and outfits only enhance.
Will it be good enough for an international audience? Well the setting – if it can be transferred to a major city – will certainly be a big plus factor and Lucy Lawless is a major international star but smallish aspects need tightening up, the choreography is a bit messy, the sound a bit variable (especially when the microphones did not work) and the characters can be a bit flat. But if it lacked a little of the polish you would see in a West End show you can forgive it for the positive gay themes and characters running through the production and the delightful piss-take of the crazy American world we observe every day.
Pleasuredome, directed by Michael Hurst, runs until 5 November. Tickets available at Ticketek.co.nz. For an interview with Lucy Lawless read the October Express magazine or go to www.gayexpress.co.nz