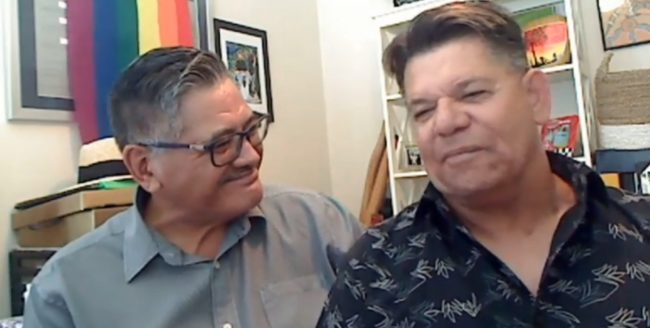 The day after the Australian Government said yes to marriage equality, a gay man proposed to his partner during a Māori Television interview.
Richard Haeata of Te Whānau-a-Apanui proposed to his partner Robert Stewart, who is Aboriginal Australian of lora nation, while being interviewed on Kawekōrero Reporters.
"I can't go down on one knee," he said
"But I would love you to marry me if you would have me."
Stewart replied, "yeah you know I'm gonna marry you".
The couple has been together for 18 years and waited until marriage was legalised in Australia before taking the next step.
"We waited, not because New Zealand got it first, but because Robert wanted to do this on his own whenua and with his people present," Haeata told Māori Television.
"For me that was really important as well. You know, to make sure that his family were accepting of the idea but also present when it happened."