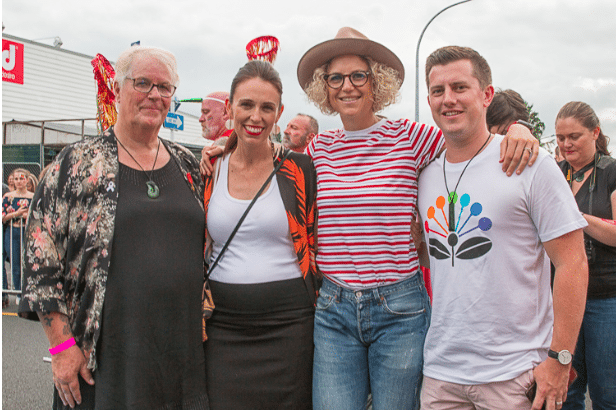 Auckland Pride Festival Co-Chairs have responded to the two-person protest during Saturday's Pride Parade in Auckland and say the primary focus is safety for everyone.
Cassie Roma and fellow Co-Chair Lexie Matheson say there was a brief two-person protest at the start of the parade but that "Protests are not unexpected, nor necessarily unwelcome, during Pride.
"Ours is a complex community and Pride encourages everyone's voice to be heard during the festival and provides a wide range of respectful listening opportunities as well."
The protest involved two people holding a sign that read "stop giving kids sex hormones, protect lesbian youth".
The Pride Board and Parade Director Shaughan Woodcock welcome inclusion and with 70 floats in the Parade they say they believe they are heading in the right direction.
"Our primary focus is safety for everyone, and, as the protesters had not registered to participate and therefore had not had the required safety briefing, they were asked to move on and they did so without incident."
The Co-Chairs say that feedback suggests that the parade was a huge success and mention that "with the Prime Minister 'walking the talk' the evening was a really happy one".