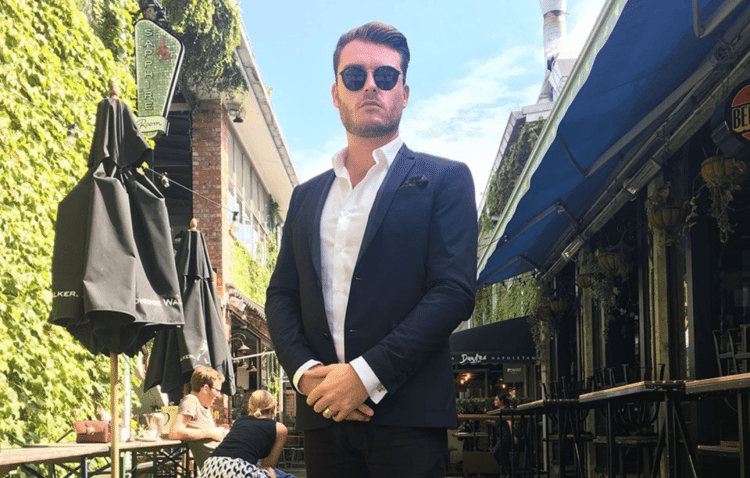 Silke Weil, an AUT journalism student uncovers a new reality show set in Auckland which aims to break down stereotypes of how the LGBT+ community is represented on television.
---
The show's pilot episode has been filmed around Auckland city and lets viewers follow the personal and professional lives of a handful of successful men.
"We're fairly accepting of the LGBT+ community, but I think we've got a long way to go with racism actually."
Entrepreneur Lewis Rowe is the driving force behind the show and says he's ready to change the common promiscuous, flashy and bold portrayals.
"I'm really keen to knock down those stereotypes of what maybe sitcoms get across. Not all of us are singing, dancing queens – and some of us are," says Lewis Rowe.
Rowe himself stars in the show and owns a car dealership in what he says is arguably a very masculine and macho industry.
Aged between 20 and 30, the five to 10 men starring in the pilot come from different backgrounds and areas of New Zealand.
"Our sexuality is just a part of who we are. It doesn't define us."
NZ On Air funds programmes which mirror New Zealand and its people.
NZ On Air head of communications Allanah Kalafatelis says the lives of gay New Zealanders is probably an area that is under-represented. "However we have recently funded some projects, particularly for online audiences."
NZ On Air's diversity report does not report on sexuality or provide details on gender diversity, within the programmes it funds.
"We don't see a lot of applications for funding that tell these types of stories," says Ms Kalafatelis,
The publisher of express, Richard Todd, says: "Ignorance and a lack of exposure to people who do not fit the 'norm' can make it more difficult for these people living outside the main cities."
"It doesn't matter who you are, what your background, where you're from, what your passions are – you can live true to yourself and live a great life," Mr Rowe says.
He wants people who may be fearful of not being accepted to be able to connect with the stars as role models.
"I'd love people all over New Zealand to watch this programme."
"[They] may be struggling with having a gay family member or gay friend or a lesbian family member or whatever the case may be and see that you can succeed, you can have a great life.
"We're fairly accepting of the LGBT+ community, but I think we've got a long way to go with racism actually."
The pilot episode is in final stages of editing, before being shown to funding networks to determine where it could fit.
The idea for the show began when Mr Rowe met local filmmaker Lisa Burd.
Burd is familiar with the reality show craft, working as a field producer on The Real Housewives of Auckland.
She contacted producer John Davies and together they are producing the pilot, the title and content of which remain confidential.
Recently LGBT+ funded projects by NZ On Air can be seen online. Such as Happy Playland and FAF SWAG. For more on LGBT on screen see The LGBT Collection by NZ On Screen.