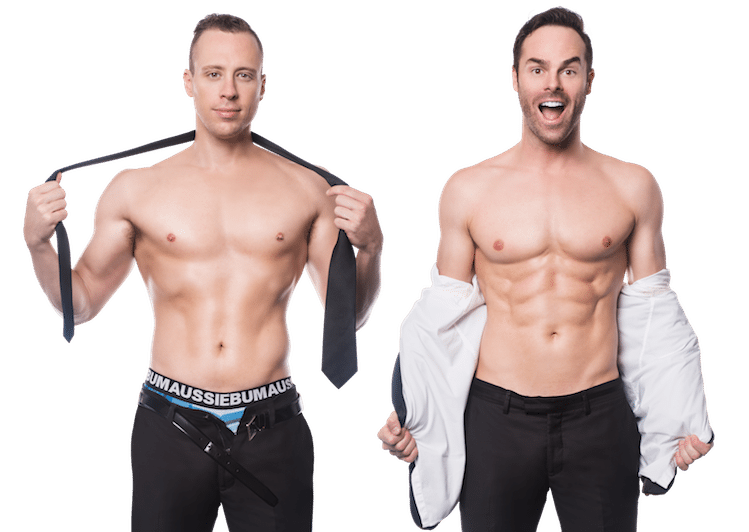 Aussie duo The Naked Magicians are set to return to Auckland, promising the world's naughtiest and funniest magic show. Fresh from packing out theatres around the world, the sexy pair will take the stage at Auckland Town Hall's Comedy Chamber from 1 – 5 May as part of the New Zealand International Comedy Festival.
---
Starring the clever and seductive Mike Tyler and Christopher Wayne, two of Australia's most famous magicians, The Naked Magicians combine magic and muscles with riotous laughs that take magic to a whole new level. The pair have performed together for almost 20 years.
The 32-year old buff bros went from best friends to performing together in 2014 following several boisterous audience members asking them to make their clothes disappear.
Christopher says "There is a trick that will leave you in pure hysteria. I don't say it lightly when I tell you that it's the ultimate combination of "hilarity", "sexy", and "magic", all rolled in to one. It's a literal and metaphorical climax."
The Sunday Herald in Scotland described the show as "definitely one of the most visually stimulating magic shows in the world", and Time Out UK called it "Dynamo, meets Magic Mike!"
"When we say 'abracadabra,' the audience isn't always looking at our hands," Mike jokes.
The Naked Magicians
Tue 1 – Sat 5 May
Comedy Chamber, Auckland Town Hall
For more information visit aucklandlive.co.nz