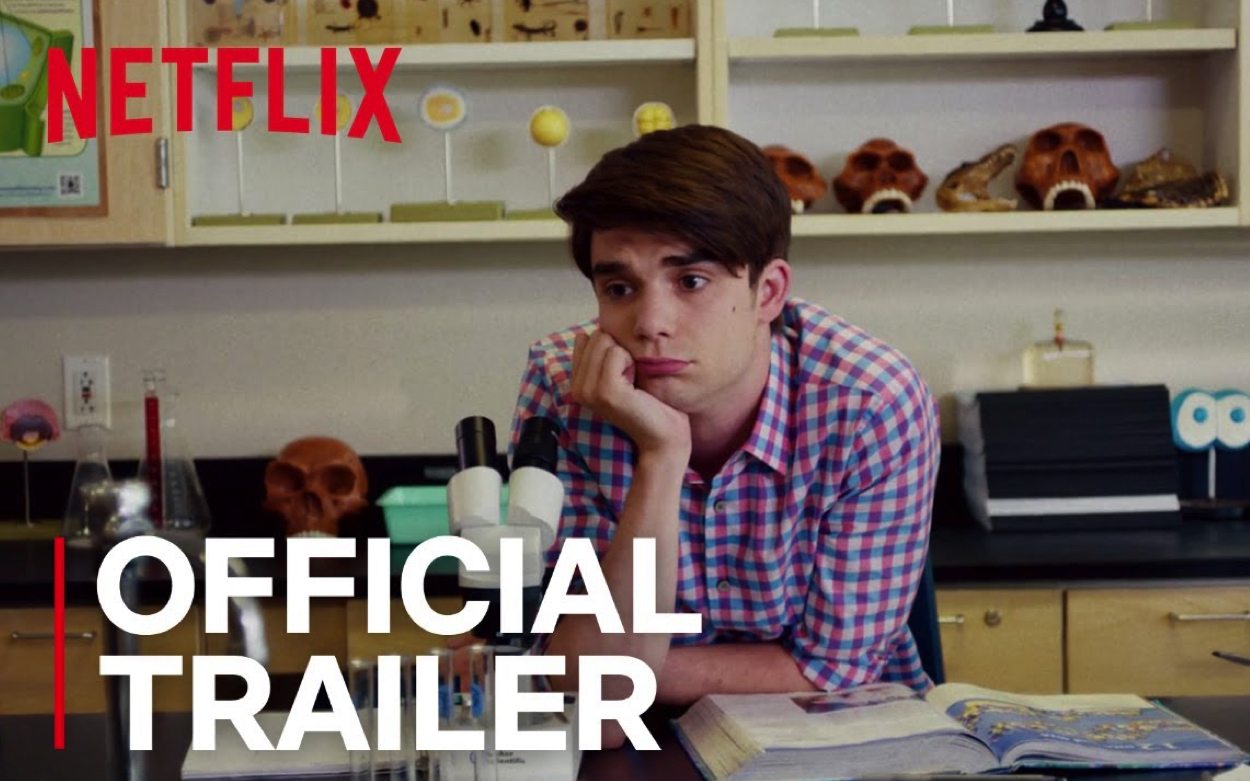 The first trailer for the much anticipated gay-teen romantic comedy from Netflix has been released less than a month out from the film's scheduled release.
The film titled: Alex Strangelove, follows high school senior Alex Truelove, a well-rounded senior who is starting to explore the idea of losing his virginity.
Produced by Ben Stiller and directed by Craig Johnson, the film stars Daniel Doheny, as Alex Truelove, who previously had roles in Supernatural and HumanTown, and also stars William Ragsdale, Joanna Adler, and Isabella Amara.
According to Netflix's official synopsis, Alex Strangelove "is about Alex Truelove, a straight-laced and driven high school senior with a wonderful girlfriend and a bright future ahead of him. After his buddies discover that he and his girlfriend, Claire, haven't had sex yet, Alex becomes obsessed with losing his virginity."
"But things get complicated when he meets Elliot, a handsome and charming gay kid from the other side of town, who unwittingly sends Alex into a sexual identity panic. What results is a hilarious and moving exploration of love, sex and friendship in modern high school."
Alex Strangelove premieres on Netflix on the 8th of June 2018
You can watch the first official trailer here at gay express below:
---