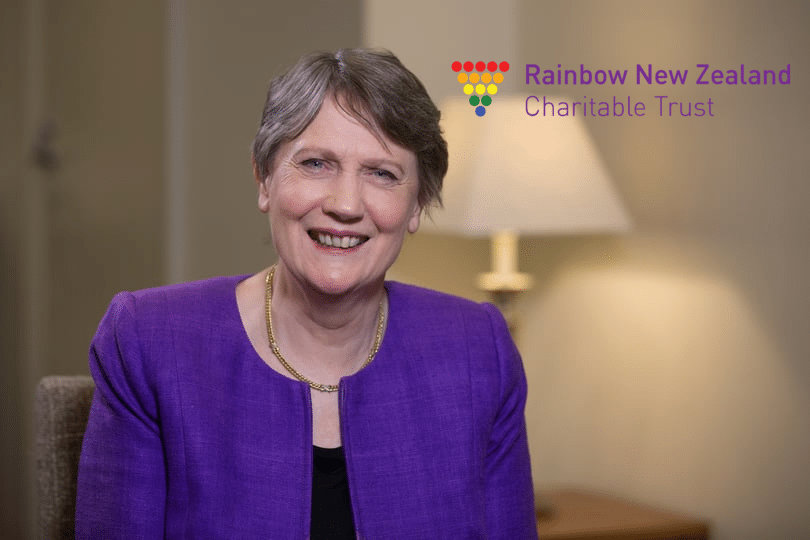 Former Prime Minister the Right Honourable Helen Clark, has been announced as the guest speaker for the Rainbow Charitable Trust's first major fundraising event since changing its name from the GABA Charitable Trust.
The Rainbow Dinner and Auction fundraiser which will be held on Sunday the 9th of September at the Cordis Hotel in Auckland central, builds on 18 years of fundraising tradition, with a reformatted evening offering live entertainment, including guest speaker, Helen Clark, and the auction.
Clark who will be hosting the VIP pre-dinner cocktails event will also speak for about 20 mins during the main event and will be joined by MC for the night Michele A'Court, and Michelle Maitland, who will the Trust's returning Auctioneer.
"We are extremely delighted to have a guest of Helen Clark's calibre and profile, and are proud to call her a friend," explained Trust Chair, Gresham Bradley.
A limited number of tickets for the event are available by following this link.
People who are unable to attend the event can still support the Trust by either donating an item to be auctioned, or by donating vital funds to the Trust directly.