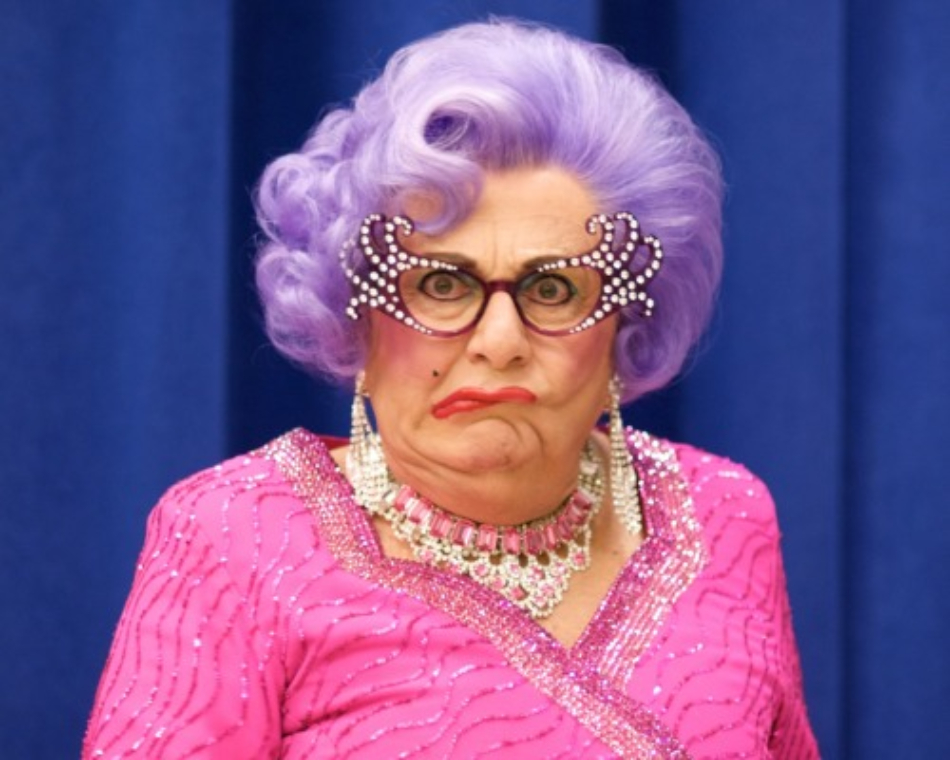 The veteran entertainer has been told to "shut and retire," after making the transphobic comments.
Barry Humphries is under fire after making a number of controversial comments about the Transgender community to UK publication Spectator.
Speaking to the conservative publication on the topic of his famous Dame Edna character, Humphries, called "transgenderism" a "fashion."
"How many different kinds of lavatory can you have? And it's pretty evil when it's preached to children by crazy teachers," he told the magazine.
Responding to a statistic that "more than 40 per cent of trans men and women have attempted or considered suicide", Humphries described activists' calls to have transphobia "treated in law as a form of assault" as "terrible ratbaggery."
The Australian entertainer's remarks were quickly condemned with a number of his fellow comedians taking to Twitter to denounce his views, with one Melbourne comedian Hannah Gatsby telling Humphries to "shut up and retire."
Gatsby also slammed Humphries saying he "loves those who hold power, hates vulnerable minorities and has completely lost the ability to read the room. That's not a comedian, that's an irrelevant."