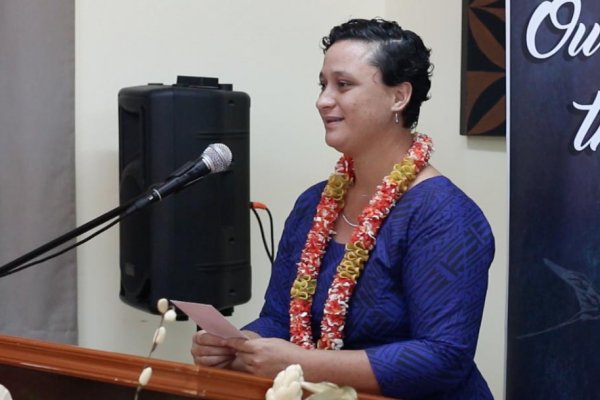 Samoan human rights lawyer Jenny Bennet-Tuioneota has won the prestigious Commonwealth Pacific Short Story Award with Matalasi, a tale about a young transgender man preparing to be married as a female bride.
According to the awards, 'Matalasi is a story about difference, identity and the high cost of conformity. Set in a conservative Pacific Island society, 'Matalasi' plunges the reader into the inner world of an individual forced to choose between identity and survival.'
The author says her inspiration for the story came from a dream.
Bennet-Tuioneota told RNZ that she hoped the story would encourage acceptance and love for the transgender community.
"It's very clear in Matalasi that gender is very different from sex, and Matalasi is himself, has always felt like a boy even as a child. So it's not something that these people have chosen to do, that's what they are and I want to encourage acceptance and love for them, and so I wanted people to see transgender individuals in a new light."
The human rights lawyer said she's glad her win may now start a conversation about how legal protections and tolerance of transgender communities is needed in the Pacific – a region where transphobia in some quarters remains high.
You can read the short story here
Photo: Misiona Simo | Samoa Observer