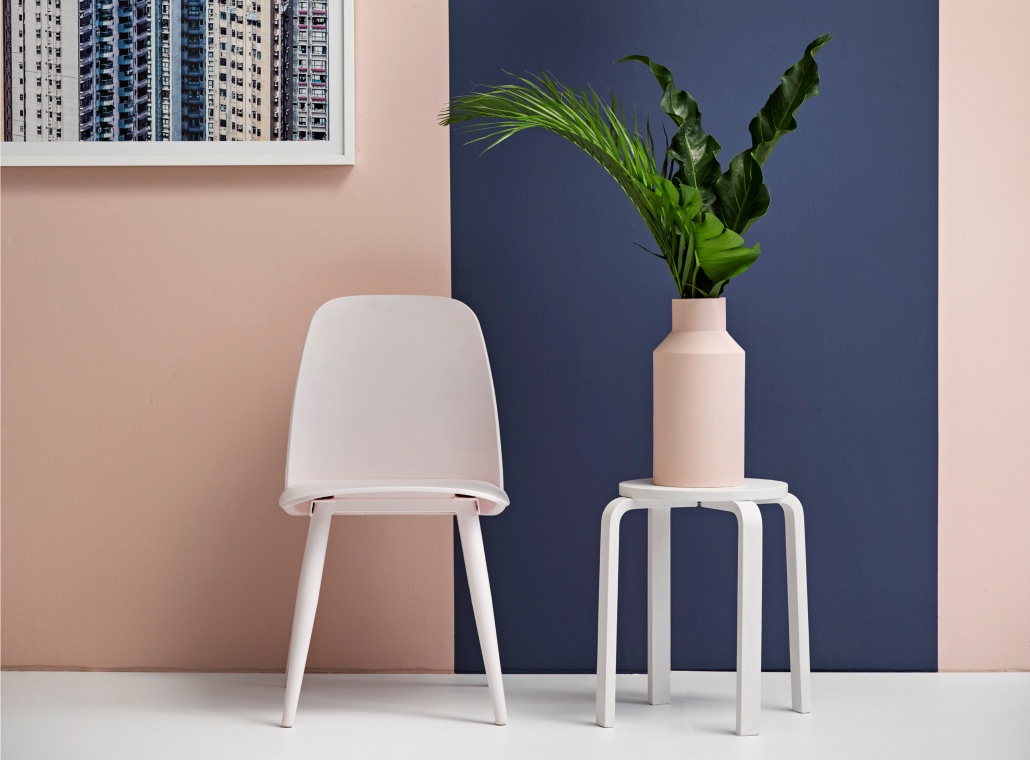 If it's one thing you can be sure of, interior design trends never stand still. We asked the experts to give us a taste of what's trending for spring.
Maximalism
Forget minimalism and its constraints. Make a move towards maximalism – one of the hottest styles in interior design.
A blend of historical design and colours, layers and textures, and mixed artwork allows the maximalist to create an interior that not only melds the patina of time with contemporary decor but creates an interior that is vastly unique.
"Maximalism allows you to let your imagination loose," says Rebecca Long, Resene Colour Expert. "The key here is to connect the dots and play close attention to design elements, such as repetition and shape, to build your scheme."
Grounded neutrals
Earthier, honest neutrals are right on trend. Choose a colour palette of earthy browns, tans, warm greys and greens – and especially terracotta.
"Terracotta is making a comeback and it isn't just limited to pots," says Rebecca. "Pair colours such as Resene Entourage and Resene Desperado with classic timber stains such as Resene Pitch Black and Resene Natural."
Metallics
"Yes, we are still using metallic, but with an earthier twist," says interior designer and colour consultant Debbie Abercrombie. "The mix of black and metallic, such as Resene Catch 22, is strong, elegant and very on trend. Though it is stylish enough to outstand trends too."
Whether it's stools, chairs, wall units and planters painted in metallic hues, or simple metallic touches added to handles and legs, picture frames, textiles and wallpaper – metallics are a versatile choice. Use metallics to glam up a room, or pair them with handcrafted ornaments, natural stone or exotic wood.
Statement ceilings
2018 is looking up – at least, as far as ceilings go.
Often referred to as the 'fifth' wall, whether you choose to paint it, wallpaper it, or apply interesting textures to it, decorating the ceiling is a striking way to revamp a room from top to bottom.
Darker colours create a cocooning effect by giving the perception that a ceiling is lower than it actually is. If you're concerned about 'lowering' the room height, avoid painting the edges of the ceiling, and bring the wall colour up over the cornices. Using a matte finish, such as Resene SpaceCote Flat, will accentuate the depth of darker colours.
Colour combos
Pairing colours is where it's at. Warm greys paired with tan, camel, terracotta and brown-blacks, for instance.
"The combination of black on tan or tan on black is a smart choice," says Debbie. "Also keep an eye out for ochres and colours of cracked earth.
"The key is seeing colour in combination. Colours isolated are often not the wow we are looking for. It is how we combine them."
Recycling
Using recycled materials and upcycled objects is not just a trend, it's becoming a responsibility.
Paint, stain and clear finishes are an easy way to help repurpose or reuse a favourite piece of furniture or accessory. Old can easily become new by redecorating with a fresh new colour and finish.
When you're choosing trends, remember the golden rule: always choose colours you love. That way you'll enjoy them for years to come.
Get inspired at www.resene.co.nz/colorshops