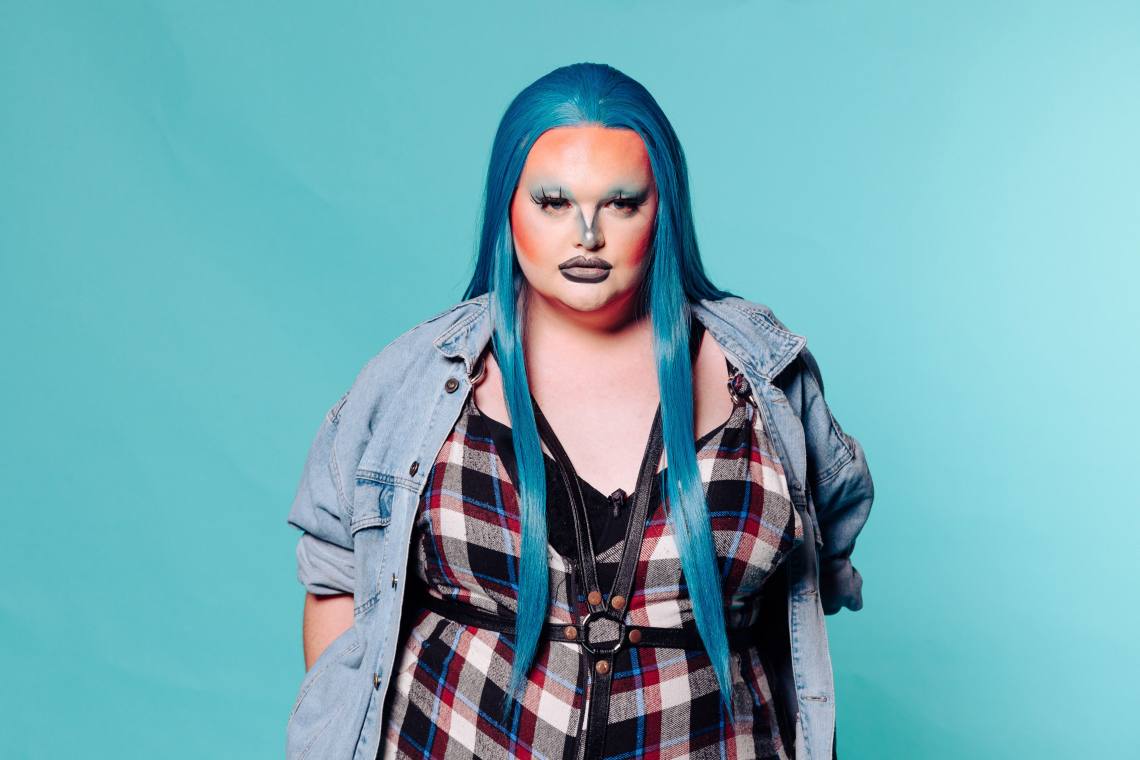 Nine fierce and fabulous drag-stars are out to win the title of the ultimate 'drag-star'!
Leidy Lei is 23 years old from Auckland.
The only queen to contour in bright colour rather than the usual brown will see Leidy Lei stand out from the other eight 'dragstars'. With a background in acting, will Leidy Lei have an advantage in the challenges?
If you could lip-sync battle one person (dead or alive) who would it be and why?
I would love to lip-sync battle against myself when I was a child, before all the darkness of the world had turned me in to a cynical bitch because that kid would've been tough to beat in a lip-sync!
Why do you think you've got what it takes to win House of Drag?
I know that I am bringing something to the NZ Drag Scene that is fresh, but so versatile. I am a fabulous performer, and I am a great creator.
Have you got a hidden talent? If so, what is it?
I can tie a cherry stalk into a knot using my tongue! I can also almost lick my elbow… just lots of tongue talents really!
Who is your idol?
Hmm… for business and creative reasons, I will have to go with Jeffree Star.
What can't you live without make-up product wise?
Jeffree Star Cosmetics Velour Liquid Lipsticks HANDS DOWN.
If you were going to be famous for a catch-phrase, what would it be?
"To all my haters, I have one thing to say… you can suck my Quaint."
The first two episodes House of Drag launch today on TVNZ OnDemand, with episodes released weekly at midday.