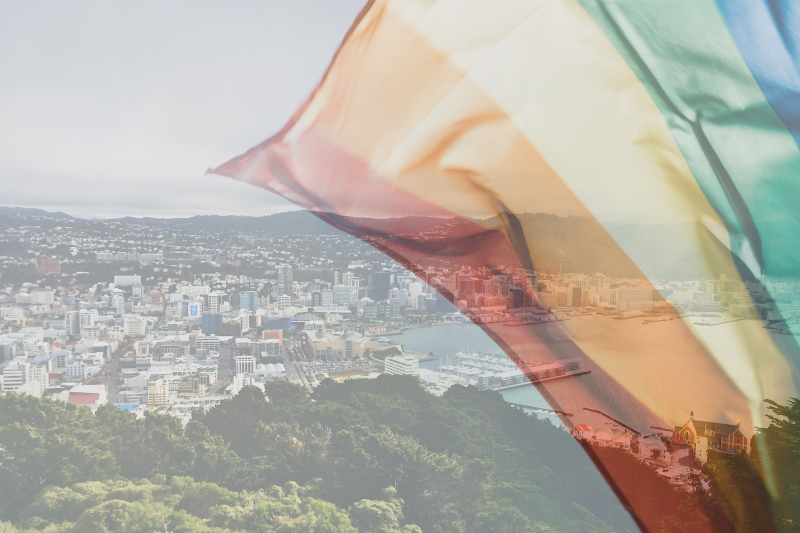 Following on from a successful attempt to ban uniformed police officers from participating in Auckland Pride, anti-police activists now have a new target on their radar – Wellington Pride.
However, unlike the Auckland Pride parade, the group looks like they will be unsuccessful in their efforts, with the organisors of the Wellington International Pride Parade saying that uniformed LGBT police will be welcome to participate.
Wellington Pride Parade organisors have earlier released a statement saying they planned on holding a parade on March 16, 2019, which would be about "celebrating diversity and inclusivity, "We recognise and acknowledge the struggles and suffering in our past, we celebrate the achievements in our present and shout for more equality in our future."
"Wellington is a diverse, supportive, proud, inclusive community and our parade is an opportunity for us to showcase that to the world," the statement read.
The anti-police group in Wellington who contacted express said they were disappointed with the Wellington Pride board's decision and claim it was made "without community consultation."
They say the decision "sends a message to those in the community who are vulnerable to police brutality that they are not welcome."
It is unclear whether or not the group who only refer to themselves as a "collective of queer people" is affiliated with People Against Prisons Aotearoa (PAPA) which was behind the push to exclude uniformed officers at Auckland Pride.
Wellington's Pride Parade is run as a part of the Wellington Pride Festival by proxy, however, the event is run by an independent organisation and entity, which the Out Wellington pride committee have no say or jurisdiction over.