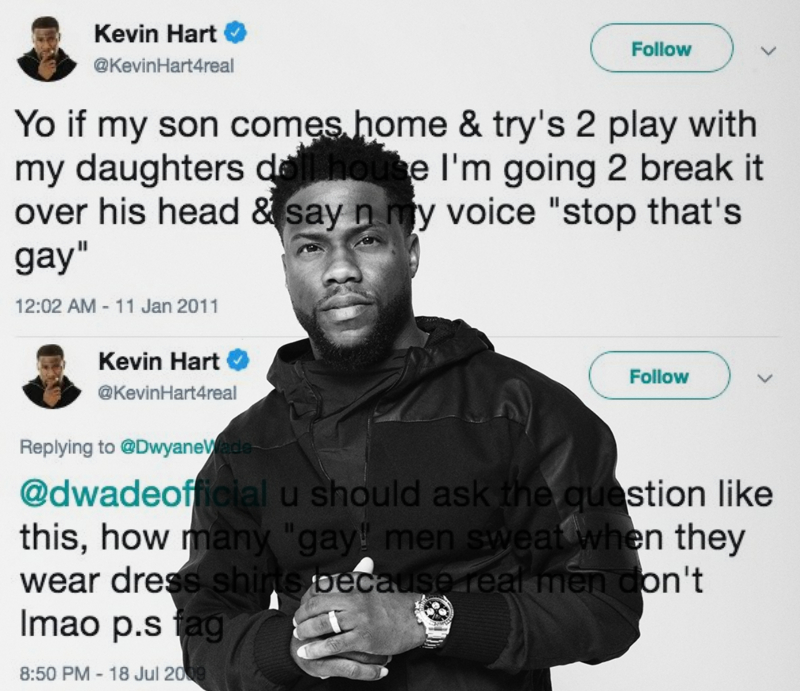 Embattled comedian Kevin Hart, has continued to apologise to the LGBTI community for homophobic jokes and tweets which resurfaced and resulted in the comedian resigning as host of the Oscars.
Speaking on his recent SiriusXM podcast titled: Straight from the Hart, Hart pleaded, "Once again, Kevin Hart apologises for his remarks that hurt members of the LGBTQ community. I apologize."
"If the fight from the LGBTQ community is equality … I'm riding with you. I understand it. But in the fight for equality, that means that there has to be an acceptance for change. If you don't want to accept people for their change then where are you trying to get to the equal part?" He added.
While apologising for the remarks, Hart also continued, claiming that he felt that his joke was taken out of context.
"Here is how it starts off. I want to say that I have no problem with gay people. I don't have a homophobic bone in my body. I want you to be happy, be gay, be happy."
"And then I say as a heterosexual male if I can do something to stop my son … that's where the joke starts," Hart says. "The only clip that I have seen all over the media is the one where I go, 'Stop! That's gay.'"
Hart also responded to Don Lemon's comments which asked Hart to use his voice to make a change, and "help change homophobia in the black community."
"Don Lemon goes on CNN and goes, 'You can fix this, become an ally.' That's not me, that's not my life dream," Hart explained.
To date, Hart's SiriusXM podcast is the third time he has publicly apologised since his jokes and tweets resurfaced online.
You can view a selection of Hart's tweets on express below:
---
After seeing this @benfraserlee tweet, I did a search for every time Kevin Hart tweeted "fag," "homo," or "gay." It was…a lot. And he seems to have basically stopped tweeting those words after 2011 — i.e. the year his first stand-up movie became a hit. https://t.co/P8nTOilFgx pic.twitter.com/6uzPhnvt4F

— Adam B. Vary (@adambvary) December 5, 2018