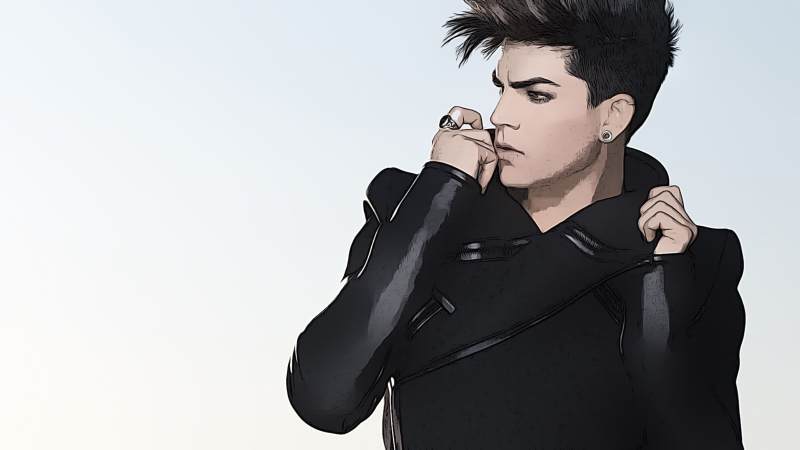 Following on from his stunning performance opening the Oscars with Queen, openly gay Pop Star Adam Lambert opened up to his fans, explaining how the 37-year-old has been battling with mental health, an issue that was the inspiration behind his new song, Feel Something.
The American born singer explained to his fans that his new music has been delayed from being released due to artistic differences with music executives.
"Hi. I know you've been waiting! Well, I'm finally ready to bring new music to all of you," Lambert writes.
"First: Let me offer a most sincere thank you for your patience and continued faith in me. You've pushed me to keep going even when I felt discouraged. I love making and performing music, but there have been many times where I've had to compromise on my artistic vision, with executives making decisions based on money and not art."
Lambert says the struggle took him to a "dark period" with his own mental health.
"Don't get me wrong—I'm VERY proud of my body of work. But I'm coming out of a dark period of second-guessing my own artistry and having my mental health suffer because of it. I started asking myself, "is all this hustle really worth it?",' Lambert continued." I put all my focus on work and started to feel detached in my personal life. My self-worth was suffering, I was lonely, and becoming depressed."
Lambert announced his new track which is titled, Feel Something describes his personal mental struggles, explaining to fans that working on the song and his upcoming album has helped him to feel better.
"The tracks will chronicle the journey of taking responsibility for my own happiness and strength, and searching for intimacy," Lambert wrote. "Since writing this song, I've found the joy I was missing and I'm back in my power."
You can listen to Lambert's new song on express below:
---