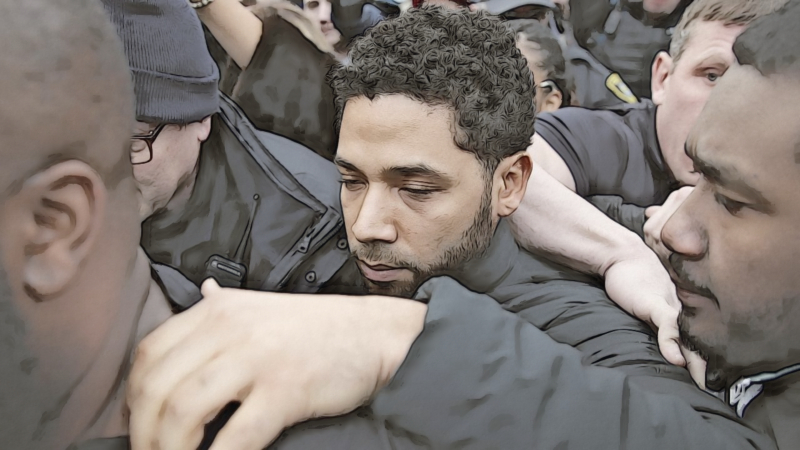 Shocking new allegations on how Jussie Smollett staged his own homophobic 'attack' have emerged.
Jussie Smollett has appeared in a Chicago Court alongside three others after it is alleged the group staged an attack on the Empire star in order for him to obtain a pay rise.
The actor was reportedly unhappy with his $1.8 million salary and wanted more.
The charge relates to Smollett telling authorities he was attacked in downtown Chicago by two men who hurled racist and anti-gay slurs and looped a rope around his neck.
Police allege that the actor originally sent himself a threatening, racist and homophobic letter on January 22 to get more money from 20th Century Fox. When that failed, Smollett organised a staged attack with his brothers.
On January 25, he convinced Abel and his brother Ola to 'simulate' an attack on him, giving them specific instructions about which words to use and how to rough him up but not hurt him too severely.
He knew they were going to Nigeria days later and asked them if he could trust them, saying in his initial text message to Abel: 'Might need your help on the low. You around to meet up and talk face to face?'
Smollett took them to the location where he wanted the attack to happen outside his apartment, according to prosecutors, and even pointed to a surveillance camera he believed would capture it according to the Daily Mail, where the attack took place.
Smollett denies the charge of felony disorderly conduct. His lawyers said they would "mount an aggressive defence".
Smollett's bail was set at $100,000.