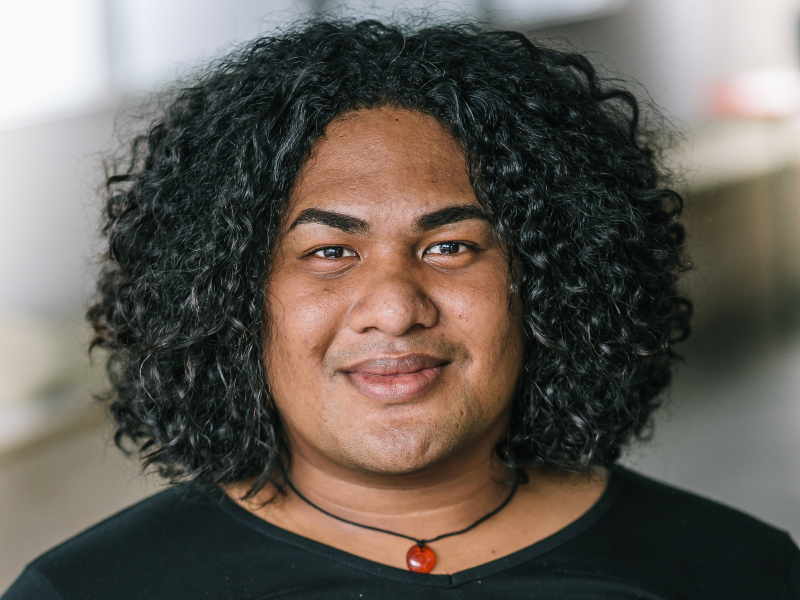 Presented as part of the 2019 Auckland Arts Festival; award-winning director Anapela Polata'ivao has turned Tusiata Avia's classic, solo poetry collection performance, Wild Dogs Under My Skirt, into an all-female ensemble production that examines and celebrates what it is to be a Samoan woman. express caught up with star Petmal Lam to learn about making it as a fa'afafine actor.
Petmal got her first taste for acting in Form 6 drama class at Rutherford College. "We had our first production of the year, 'The Wedding Singer' and I played Boy George-inspired character. It was one of my highlights in school because it was fun, playful and uplifting. I'd never had so much fun in school. I even won an award for the character, at The Auckland Secondary School Production Competition – Showdown Awards, and I thought I was all that!" She laughs.
Petmal went on to study at P.I.P.A (Pacific Institute of Performing Arts) with a passion and talent for dance, but felt it was acting that would take her where she wanted to be. "I went to P.I.P.A, with the mentality that acting was all about fame, and I wanted to be famous. As a 20-year-old Pasifika fa'afafine at the time, I was mentally and emotionally damaged because of my experience growing up as a fa'afafine in society. So I thought, maybe through fame, I will gain the respect I deserve and heal the parts of me that were broken," she reflects.
But three years at P.I.P.A and acting classes taught by Anapela focused Petmal's talents. "My whole understanding and intentions with acting changed." She says the appeal is for her is now bringing a character's strength and history to the stage. "Wild Dogs Under My Skirt, has so much depth, history and truth…and I have so much respect for Tusiata Avia. For her to experience it, then have the courage and strength to write it, and perform her piece as a soloist for so many years; is a whole different level."
Petlam first experienced Wild Dogs, when she stage managed a production of it at the Mangere Arts Centre in 2016. "I remember the first time I sat in one of the rehearsals, and I was sobbing with tears. There are so many layers that unfold… it has deepened my understanding with part of our history, that is still around."
Despite the tears she ultimately describes the play as 'uplifting', adding that the new production feels even more 'powerful' because it has, "an ensemble of women, that are not afraid to go forth and deliver the unapologetic work."
Petlam believes there are an increasing number of roles for fa'afafine actors but feels success can only be found with a willingness to adapt when the opportunity calls. "I seize any opportunity that comes my way. Whether it's big or small, and there has been a lot! I take my hat off to the fa'afafine's that are creating their own work, and give respect to my fa'afafine aunties and mamas that came before me, and are still out there, fighting for opportunities for us."
She hopes others will follow suit. "If you commit, take care of your relationship with others and work together as a community, then, sure enough, the opportunity will meet you halfway."
Co-produced by SILO Wild Dogs Under My Skirt plays at Q Theatre from Tuesday 5 – Monday 11 March as part of the Auckland Arts Festival. Tickets from www.qtheatre.co.nz