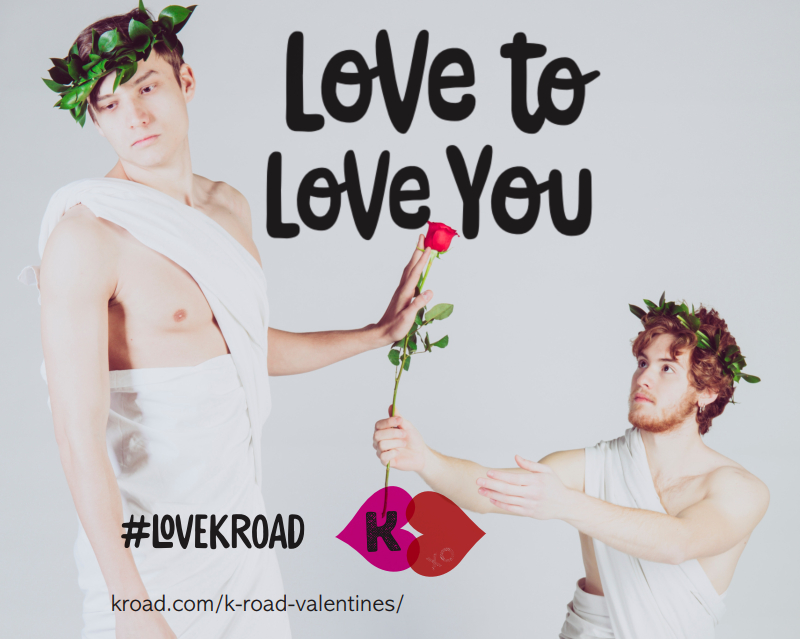 The origins of Valentine's Day began over 1500 years ago but it wasn't until medieval writer Geoffrey Chaucer got hold of the story that St Valentine became associated with courtly love and romance.
Of course, like much of history, stories about 'the love that dare not speak its name' have never featured in Valentine narratives and that's a pity because there are plenty going back thousands of years.
That phrase incidentally was penned by Lord Alfred Douglas, and alludes to one of the more unfortunate queer relationships. Douglas was referring to his connection with Victorian writer Oscar Wilde, which ended disastrously for Wilde when he was sentenced to two years in prison with hard labour for 'gross indecency.'
But not all of our queer love stories had unpleasant endings.
Back in ancient Egypt, Khnumhotep and Niankhnum were two male manicurists who were buried together in the tomb of their Pharaoh Unas in a manner that was only granted to married couples.
In ancient Rome, Emperor Hadrian had a romantic relationship with his closest confidant Antoniaus, while Julius Caesar fooled around with King Nocmedes. In Britain, King James I was infatuated with the Earl of Buckingham and was often referred to as 'the Queen.'
In more modern times, writers Virginia Woolf and Vita Sackville-West were lovers, as were Greta Garbo and Mercedes de Acosta; and transgender pioneer Lili Elbe transitioned while married to Gerda Gottlieb.
Here in New Zealand, there is also a history of queer love – from Kathrine Mansfield and Edith Bendall; celebrity chefs Peter Hudson and David Halls, right through to some of our current queer politicians such as Tamati Coffey, Louisa Wall, Grant Robertson, and their spouses.
Thanks to changes in societal attitudes young queer kids in New Zealand can visit the queer venues in places like Karangahape Road and be more open about who they love.
So this year, why not connect to that long history of queer relationships and reclaim Valentine's Day as a celebration of the love, that in the past, dared not speak its name!
This article by journalist and commentator Andrew Whiteside is sponsored by the K Road Business Association.