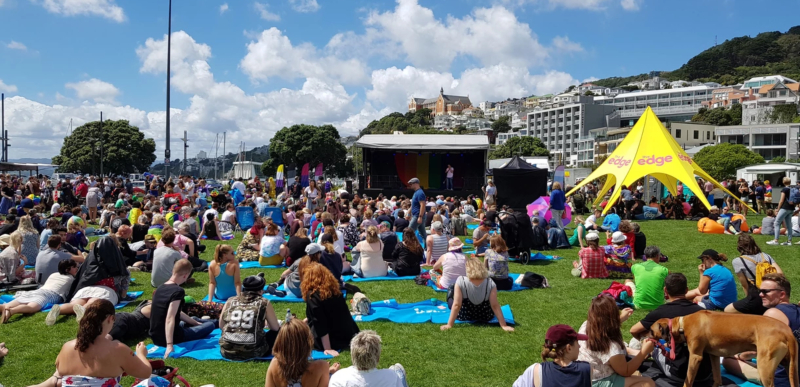 Wellington's Out in the Park and Pride Hīkoi are no longer going ahead while organisers of the Wellington International Pride Parade remain in consultation with police.
Wellington Pride has tonight confirmed Out in the Park will not proceed, in light of the terrorist attack across two Christchurch mosques that has killed 40 people.
Earlier today Out Wellington Inc said they were "devastated by the horror that unfolded in Christchurch today, our thoughts and love are with all of our Muslim whānau, their whānau, communities and the people of Christchurch."
The opening ceremony was to begin with a minute of silence for those who lost their lives in the terrorist attack.
However it is believed after further consultation with the police, it was decided Out in the Park and the Pride Hīkoi should not proceed.
It is believed the Wellington International Pride Parade organisers will update the public on the future of the parade following a meeting with the Pride board taking place late this evening.