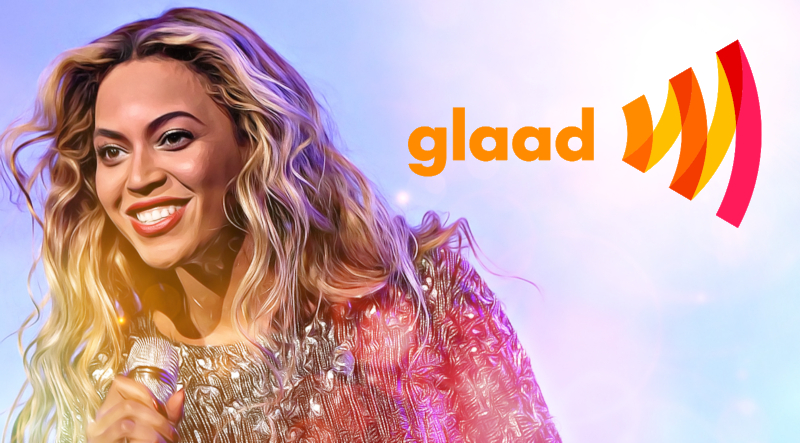 Beyoncé has called for love, acceptance, and the removal of stigma towards the rainbow community in her impassioned acceptance speech at the GLAAD media awards.
Along with her husband Jay-Z, the 37-year-old singer, songwriter, and actor were honoured by the LGBTI media advocacy organisation, receiving the Vanguard Award, which is presented to allies who have made a significant difference in promoting the acceptance of LGBTI people.
Upon accepting her award on stage, Beyoncé said she was overwhelmed by the honour saying, "We are here to promote love for every human being."
"Let's tell them they are loved, tell them they are beautiful, speak out and protect them. And parents, let's love our kids in their truest form," explained Beyoncé.
"We would like to request that we continue to shift the stigmas in this community. Especially the stigmas in black families towards accepting queer black and brown men and women around the world."
Beyoncé dedicated the award to her uncle Johnny who she described as "the most fabulous gay man I've ever known who helped raise me and my sister."
"Witnessing his battle with HIV was one of the most painful experiences I've ever lived. I'm hopeful that his struggles served to open pathways for other young people to live more freely," She tearfully added, before concluding, "LGBTQI rights are human rights."