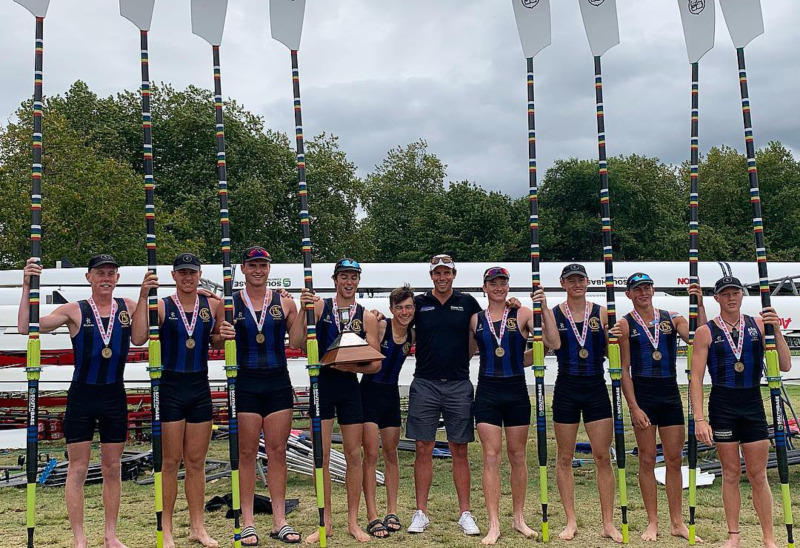 Christchurch Boys' High School rowing team have taken a stand against homophobia in the sport of rowing during their Maadi Cup national title win in Lake Karapiro, Twizel.
The team, who decided to take a stand against Anti-gay sledging that had occurred previously in the season, taped-up their oars in rainbow colours during the final in which the team managed to take out the title for the first time.
The team's decision to orchestrate a stand against homophobia and bigotry in sport been praised by athletes across New Zealand, including openly gay kiwi rowing legend Robbie Manson.
"An awesome way to show solidarity and celebrate diversity which applies to not only the LGBTQ+ community but people of all races, religions and cultures. Particularly fitting in the wake of the recent tragedy in Christchurch," Manson posted on his Instagram.