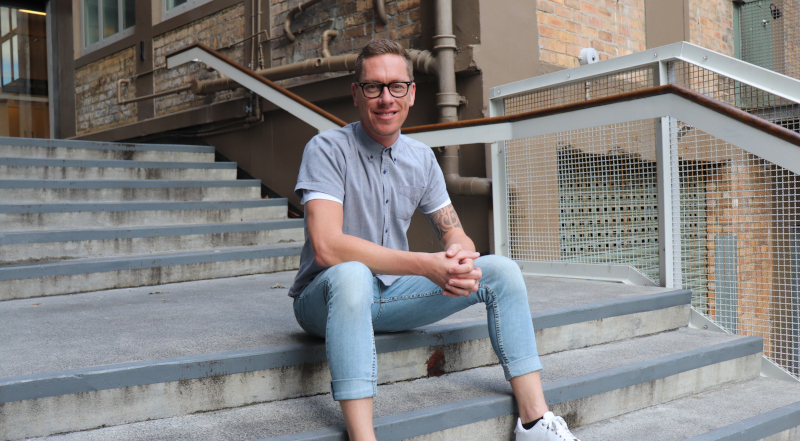 Jesse Wikiriwhi is a stalwart of the NZ dance community and the 'Resident Barista' on TV3's daily morning show The Café, but NZ Opera's up and coming production of The Barber of Seville poses one of the most fun and colourful challenges he has faced.
Rossini's crazy comic opera The Barber of Seville will finally make it to our shores, after receiving rave reviews in America and Australia. It is being jointly produced by NZ Opera, Seattle Opera and Queensland Opera with Australian Director Linda Hume and Kiwi designer Tracy Grant Lord at the helm.
The Barber of Seville serves as a prequel to Mozart's The Marriage of Figaro. And revolves around a plot hatched by Figaro the barber, and the love-struck Count Malvino to free Rosina from her engagement to Bartolo so she can marry the Count instead.
"It's hilarious!" Jesse tells us. "Completely mad! The costumes are crazy and the whole show is just full of colour."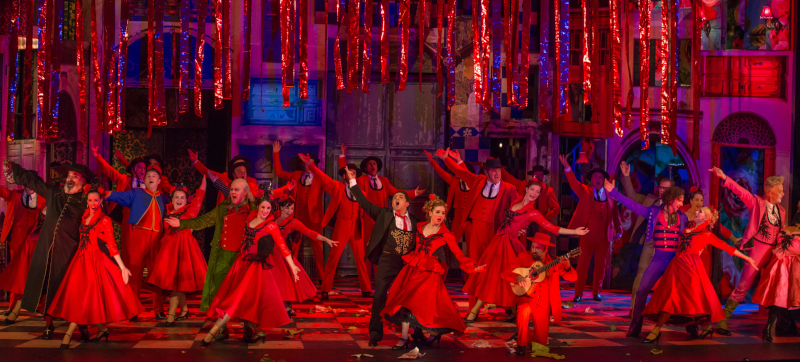 Jesse tells us he believes 'The Barber' is one of the most accessible Operas you can see. "It's a comedy so no one dies. There's not a single dying aria!" he laughs, noting that 'The Barber' boasts one of Opera's most sumptuous and well-known scores including the joyously triumphant Figaro's Aria.
Jesse has had a long relationship with NZ Opera which started as performing as a dancer in productions, to choreographing shows and last year working as an Assistant Director on La Boheme. However, The Barber of Seville will mark his first time as a principal character.
"There are not many non-singing principal characters in Operas, so that's really exciting to get one of those!" While Jesse has sung in theatre shows before, he tells us, "there are certain things I would never do and sing Opera when I'm not classically trained in Opera is one of them!"
Jesse is playing a character whom despite not speaking is still pivotal to the show. Don't take your eye off the servant Ambrogio as he is not what he seems. In the Seattle production, the character was played by gender-bending burlesque star Waxie Moon, and critics praised the 'crucial' physicality he brought to show. We can expect the same from professional dancer Jesse who also serves as the show's Dance Captain.
"He gets involved in all the shenanigans that happen," Jesse explains, "there are lots of secret doors and nooks and crannies that he's always appearing from and is always doing something naughty!"
The Seattle Times described the set as 'eye-popping', stating it featured: "scores of doors and other openings amid charming blasts of colours and textures… this "Barber" draws inspiration from eccentric filmmaker Wes Anderson's "The Grand Budapest Hotel."
It concluded the show was a "rollicking, cheeky 'Barber.'" We can't wait to see what Jesse brings to this colourful crazy ride!
Jesse will be doing a series of social media posts giving fans a chance to see behind the scenes of The Barber of Seville – check them out at www.facebook.com/nzopera/ and on Instagram @nz_opera – #followjesse
---
NZ Opera presents The Barber of Seville at Auckland's ASB Theatre 6 – 15 June, Wellington's The Opera House 29 June – 6 July and Christchurch's Isaac Theatre Royal, 1-7 August. Tickets from nzopera.com