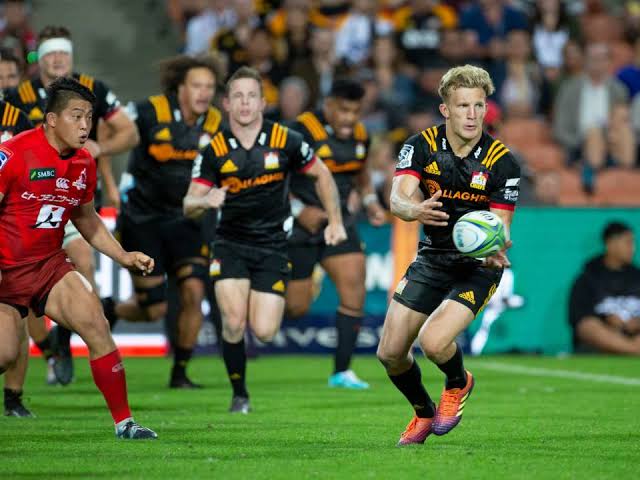 Super Rugby is launching its very first Pride round to celebrate LGBT inclusivity.
The Chiefs will make history when they play the Rebels in Melbourne on June 14.
That weekend's opening game will kick off Super Rugby's very first 'Pride Round' to celebrate LGBT inclusivity.
The NZ Herald reports that both the Rebels and Chiefs have been encouraged to wear pride themed player gear, something Chiefs prop Angus Ta'avao did back in April when he donned rainbow laces following Wallabies player Israel Folau's homophobic outburst on social media.
Folau took to social media in April to post a number of anti-LGBT posts including an Instagram post that read: "WARNING Drunks Homosexuals Adulterers Liars Fornicators Thieves Atheists Idolaters, HELL AWAITS YOU. REPENT! ONLY JESUS SAVES."
He subsequently had his contract with Rugby Australia terminated.
It appears that Folau's outburst and the extensive media coverage it received has been the catalyst for Super Rugby's plan to hold the Pride round, a first for world rugby.
The curtain raiser match before the Chefs and Rebels clash will also feature the first All-Australian gay rugby team.
Players and officials from the Rebels will also volunteer as "Diversity Ambassadors" the NZ Herald reports.
The Chiefs haven't commented on the specifics of the game but say they are "supportive of the concept as rugby is for everyone."