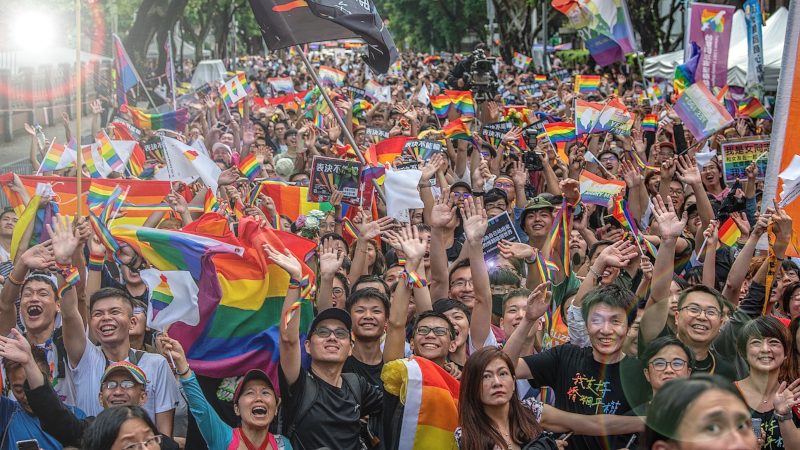 Taiwan has become the first country in Asia to legalise same-sex marriage after the passing of a highly-contentious bill by the nation's lawmakers.
The historic bill which was passed by Taiwan's parliament with a 66 to 27 majority, ultimately approves the legislation that was initially tabled by the government, in favour of watered-down rival bills introduced by conservative and religious groups, which have now officially been rejected.
Aiming to comply with a May 2017 ruling by the nations top court, which ordered the government to enact same-sex marriage in Taiwan within the next two years, the new law means that same-sex couples will be able to register "exclusive permanent unions" and apply for "marriage registration."
The law also includes provisions to encompass inheritance rights, medical rights, mutual support, financial obligations, and adoption of biological children of one spouse and divorce.
Despite fierce competition from external lobby groups, the bill was widely supported by many in the nations parliament including Taiwan's President Tsai Ing-wen who tweeted ahead of the vote saying "Today we have a chance to make history and show the world that progressive values can take root in an East Asian society."
Taiwan is widely regarded as one of the most progressive countries in Asia, particularly in regards to LGBTI rights. Homosexuality is legal and discrimination against gays and lesbians is outlawed in the areas of employment and education.