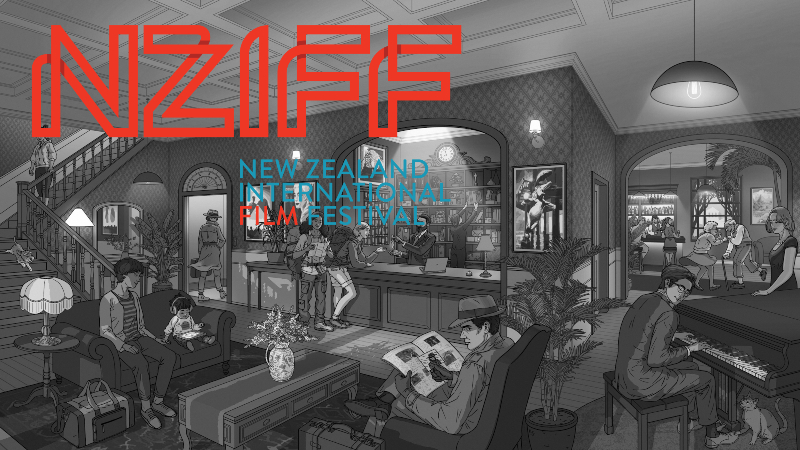 The New Zealand International Film Festival has announced its full programme, with 144 feature-length films from 45 countries screening over 18 days beginning on Thursday 18 July.
"We're delighted to finally unveil and launch the full programme, with its typically eclectic and far-roaming range of local and world cinema," says programmer Sandra Reid. "It's always an inspiring experience selecting the films and getting to share our choices with our audience. May they enliven your winter."
NZIFF previously announced that 25 films from Cannes will screen in 2019. Eight of the films come from the Competition section of the festival including tied Jury Prize winners Les Misérables and Bacurau. NZIFF's 2019 Cannes selection also includes NZIFF's Opening Night film, La Belle Époque, and Centrepiece film and winner of both the Queer Palm (Feature) and Best Screenplay, Portrait of a Lady on Fire.
Two sections in the programme are dedicated to achievements by women in cinema. The previously announced retrospective, Vive la Varda! honours the legacy of the late pioneer filmmaker, Agnès Varda, and includes Varda's last documentary, Varda by Agnès. The Women in Cinema strand features four timely documentaries about women in the film industry; Be Natural: The Untold Story of Alice Guy-Blaché; What She Said: The Art of Pauline Kael; Making Waves: The Art of Cinematic Sound and This Changes Everything.
Thirteen New Zealand films, including nine world premieres and the Closing Night film Herbs: Songs of Freedom have previously been announced.
The full Auckland NZIFF programme is available online here.
NZIFF is run by a charitable trust and encourages lively interactions between films, filmmakers and New Zealand audiences in 13 towns and cities around the country.
The full NZIFF programme will be on the streets from Tuesday 25 June for Auckland, and Friday 28 June for Wellington. NZIFF starts in Auckland on 18 July and in Wellington from 26 July in 2019.