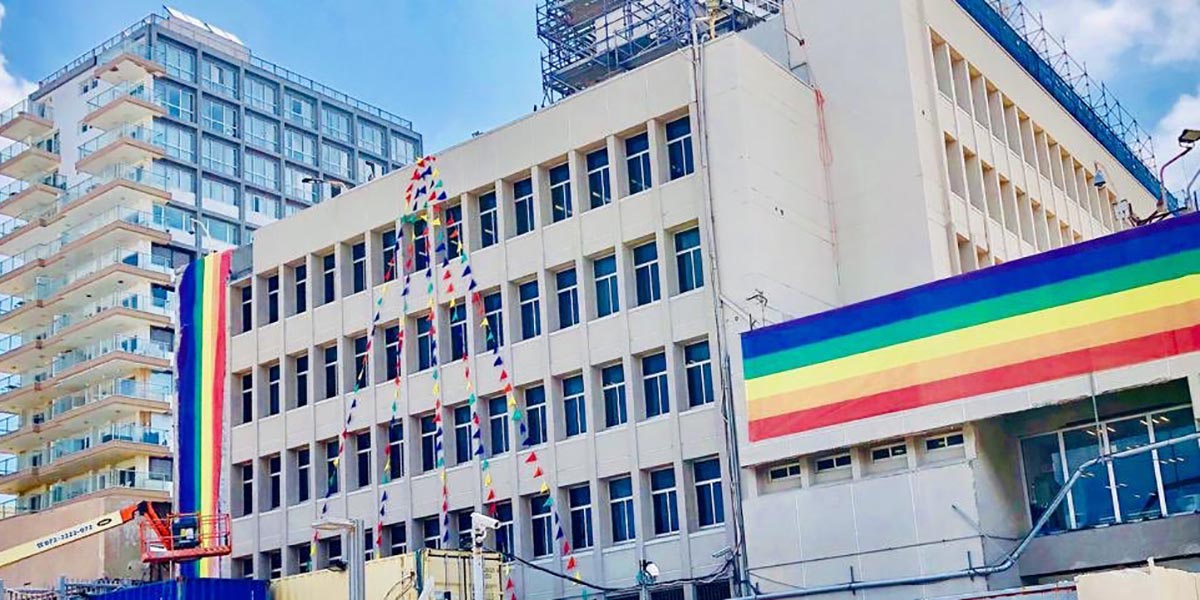 United States embassies across the globe have chosen to fly rainbow flags to celebrate Pride month, despite a ban being put in place by the Trump administration.
The defiant move by the embassies to fly the rainbow flags alongside the American flag follows reports of United States embassies in Israel, Germany, Brazil, and Latvia having their requests to fly the rainbow flag during Pride month being blocked.
According to the BBC, following the rainbow flag ban, U.S. embassies in Seoul, South Korea and Chennai, India hung large rainbow flags on the outside of their buildings, while the embassy in Ulaanbaatar, Mongolia, placed a rainbow flag on its fence and the embassy, and in Delhi, India, the embassy was covered in rainbow-coloured lights.
However, the biggest sign of defiance came from the U.S. embassy in Israel who chose to drape their Tel Aviv branch in a variety of rainbow flags, despite having their rainbow flag request officially turned down by the Trump administration.
When questioned on the rainbow flag ban by NBC, Vice President Mike Pence (who is known for his strong religious, and homophobic views) attempted to defend the stance stating that it was the "right decision."
The rainbow flag ban has been criticised by many (including officials who run U.S. embassies around the world) who see the flag ban as yet another example of the Trump administrations hypocritical and inconsistent approach to LGBTI issues.