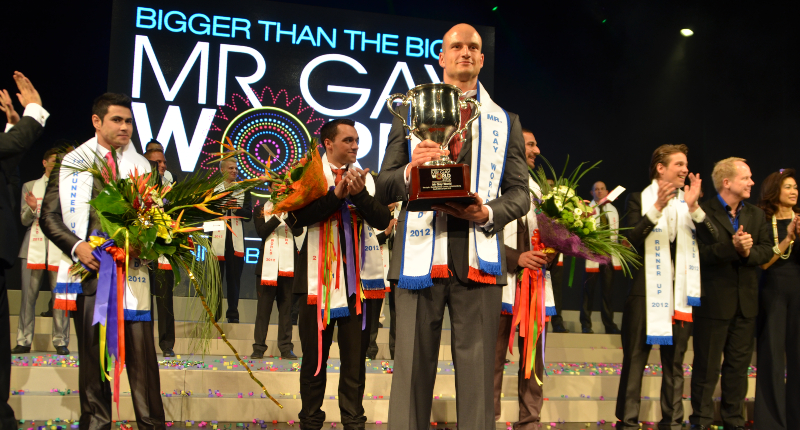 Gareth Watkins looks back at the events that shaped our rainbow community.
17 July 1867
Hon. John Richardson introduced the Offences Against the Person Bill in Parliament. Under the heading of Unnatural Offences, a person convicted of the "abominable crime of buggery" (e.g. sodomy) could be imprisoned for life. This related to the act being committed with a person or an animal. Attempted buggery or any "indecent assault" on a male could see a person imprisoned with hard labour.
22 July 1929
The Evening Post reported on a talk given by Dr Jessie Scott entitled The Adolescent Girl. Presenting to the Christchurch branch of the Parents' National Education Union, Dr Scott talked about how girls between the ages of 11 and 16 could experience a "homosexual stage" where they showed great affection for members of their own sex – often for women much older than themselves. This developmental stage was then closely followed by the heterosexual stage. Dr Scott warned that if these developmental stages were delayed it could cause abnormality, ill-health, weakness or instability of character in adult life.
9 July 1974
Soon-to-be politician Marilyn Waring signed up as a member of the Young Nationals. The action was in response to reading the front page of that morning's newspaper which reported Labour Prime Minister Norman Kirk as saying that he would oppose any legislation that treated homosexuality as "normal behaviour." Kirk's comment followed the news that National Party MP Venn Young was planning to introduce a bill to decriminalise homosexuality activity. Young's bill was the first political attempt at homosexual law reform in New Zealand. However, it wouldn't be until 9 July 1986 that law reform would be achieved – this time championed by Labour MP Fran Wilde.
10 July 1981
Wellington Mayor Michael Fowler was picketed by members of the Solidarity group during a visit to San Francisco. The picketers chanted "Fowler go home" and held signs saying "No sister city, no deals with homophobes." At the time, Fowler was trying to establish a sister-city relationship with San Francisco that would have increased trade and business opportunities. However, word had come from New Zealand that the Mayor had earlier backed a Wellington City Council ban on the Lesbian Centre advertising on local buses. When asked why the council's transport committee had banned the adverts, Fowler said that it was "to not encourage deviations from the norm."
2 July 2003
A TVNZ broadcast at 9.30pm of Reel Life: The Truth about Lesbian Sex generated both large audience numbers and complaints to the Broadcasting Standards Authority. An estimated 382,000 viewers watched the documentary which explored lesbian relationships and provided "graphic instruction on how to achieve sexual gratification with and without the use of various sexual aids." Media reported that talk radio was bombarded with irate callers, while the BSA received formal complaints – both about the programme and its promotion. One person complained about an advert which featured the comment "The truth about lesbian sex for me is that I am having the best sex that I have ever had in my entire life." Another person complained that the programme inappropriately encouraged lesbian sex as an exciting and viable alternative to heterosexual sex. Both complaints were not upheld by the BSA.
10 July 2009
Tourist Ferdinand Ambach was found guilty of the manslaughter of Auckland pensioner Ronald Brown. Brown was found in his flat with part of a banjo forced down his throat. He had also been bashed and bludgeoned multiple times with a dumbbell. Originally charged with murder, Ambach successfully used the provocation (gay panic) defence, claiming Brown had made an unwanted homosexual advance. Ambach was one of the last people to successfully use this form of defence in New Zealand – with Parliament passing the Crimes (Provocation Repeal) Amendment Act in November 2009. Ambach was sentenced to twelve years of imprisonment. He was released in 2016, after serving eight years and immediately deported back to Hungary. He cannot re-enter New Zealand until after his parole period ends on 9 December 2019.