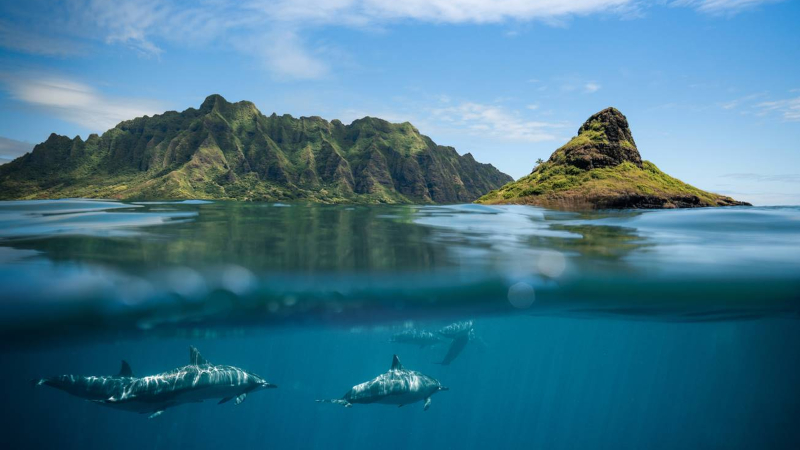 One of the benefits of flying to mainland USA with Hawaiian Airlines is that you get to stop off in O'ahu on the way back. After a week of partying at New York Pride, it's exactly what Oliver Hall needed.
For my O'ahu stay I checked into The Queen Kapiolani (www.queenkapiolani.com) a hotel which embraced a retro surfy-kitsch that you immediately think of when you picture Hawaii. For me, it is located in the perfect spot, right on the edge of Kapi'olani Regional Park just a few blocks from Waikiki beach. Turn right out of the hotel and you hit the buzz of Waikiki with all those shopping options that make trips to the States so exciting. Turn left, and you're facing the natural beauty Diamond head with options of beach walks, volcano hikes and almost everything in-between at your deposal.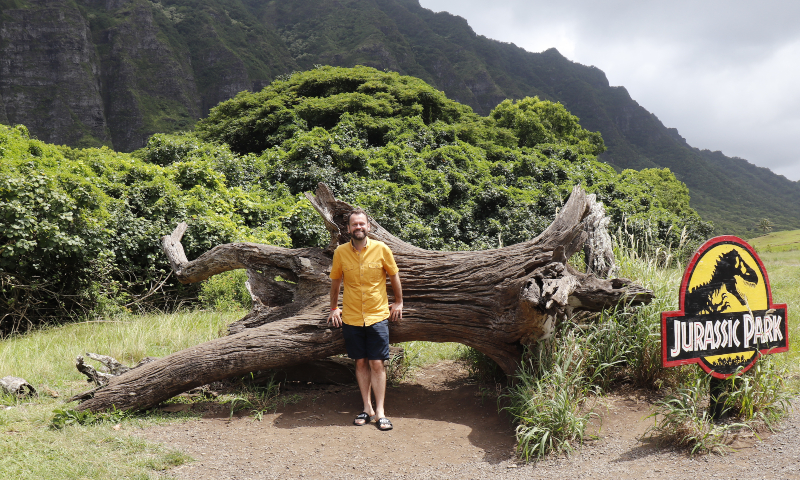 The hotel is also just steps away from one of Honolulu's LGBTQ+ institutions: Hula's Bar & Lei Stand (www.hulas.com). Hula's feels like a classic beach hut bar, but boasts a bevvy of feisty drag queens, occasional go-go boy shows, friendly staff and mean Mai Tais – I was thrilled the hotel was within stumbling distance!
If like me you only have a short stay on O'ahu and want to feel you've seen the island, a luxurious option for that is to do a helicopter tour of the island. I did one with Blue Hawaiian Helicopters (www.bluehawaiian.com) called The O'ahu Spectacular which over the course of an hour showed off the island's huge diversity. From Waikiki's skyscrapers, Pearl Harbour's huge naval base, Gilligan's Island to picturesque pineapple plantations and, most spectacular of all, the green mountains of Kualoa Ranch which the helicopter weaves around.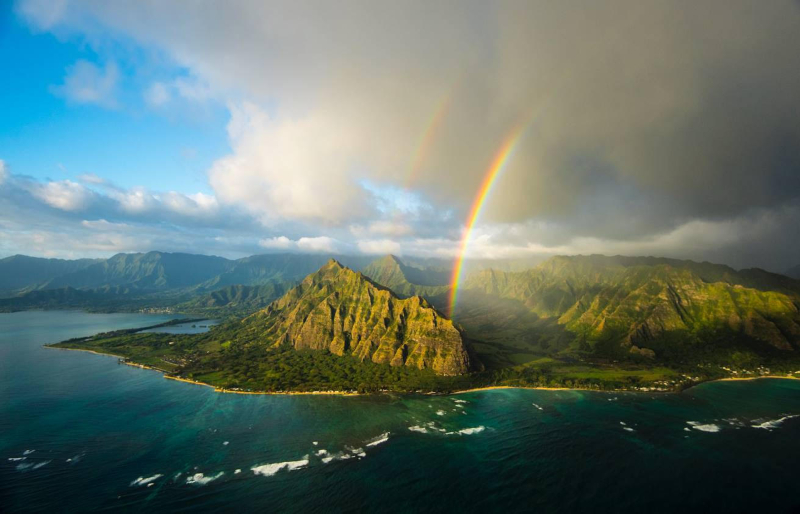 The trip inspired me to check out Kualoa Ranch (www.kualoa.com) later that afternoon. It's 24 miles north of Honolulu and boasts 4000-acres of private nature reserve and working farm. The ranch has been used as a filming location for Hollywood movies for 50 years, but it's popularity dramatically increased after scenes for the original Jurassic Park was filmed there. Since then Jurassic World, Lost, Godzilla, Kong: Skull Island and the reboots of Jumanji and Hawaii Five-O have all been filmed there along with countless others.
Unsurprisingly Kualoa offers a range of movie tours, along with zip lining, horseback riding and home-grown culinary experiences. It's a hell of a place to spend a day and a great first taste of O'ahu's north shore which has a renowned food truck scene and an array of pristine beaches. I can't wait to go back!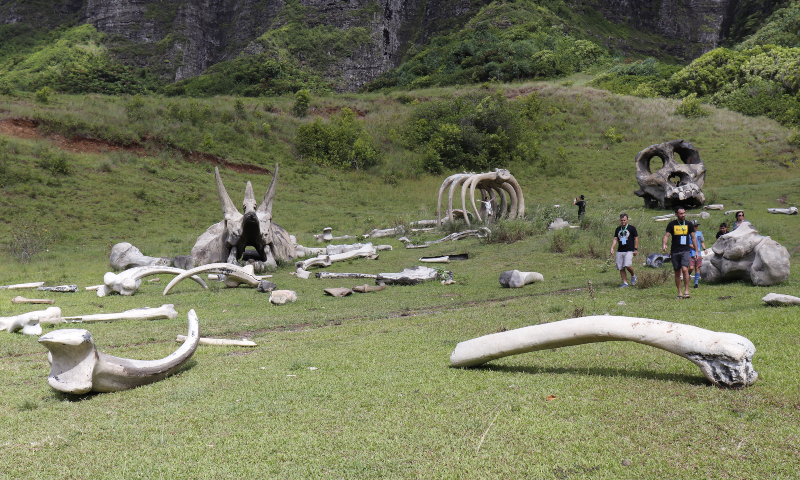 ---
Oliver flew to Honolulu & New York courtesy of Hawaiian Airlines who operate up to 5 times a week from Auckland to Honolulu and onwards to 13 US cities.
Book online at www.hawaiianairlines.co.nz or contact your preferred travel agent.