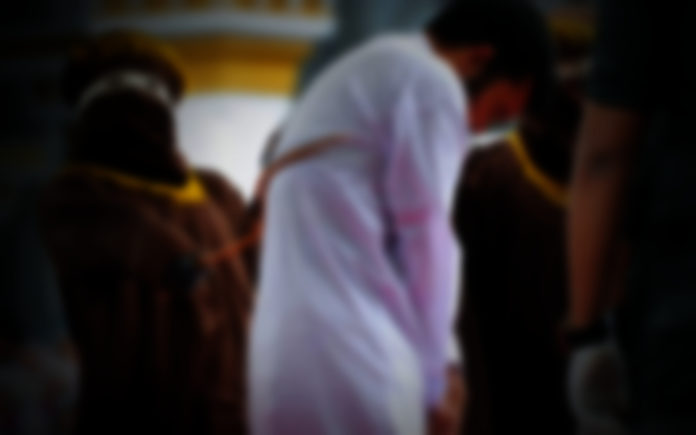 Four men have been viciously caned after being convicted of "an attempt at sexual intercourse against the order of nature" in an increasing crackdown on homosexual activity in Malaysia.
Amnesty International has called on the Malaysian authorities to also drop charges on six other men who are due to also face trial on the same convictions.
"These vicious punishments against LGBTI people are the actual crimes being committed here," said Executive Director of Amnesty International Malaysia, Shamini Darshni Kaliemuthu.
"The Religious Police used more than 50 officers to ensnare these men in a sting operation – all to bring hateful charges and inflict cruel, degrading punishments. The whole affair is a scandal and a judicial travesty."
The case began last year when 11 men were charged following a raid and arbitrary arrests made at a private event.
Malaysia's religious department – the Selangor Islamic Religious Department – said that after monitoring the men on messaging app WeChat, its officials conducted a sting operation involving more than 50 law-enforcement officers.
On November 7 this year, the case against five of the men who pleaded guilty to the charge was heard by the Selangor Syariah (Sharia) High Court.
Four men were sentenced to six months' imprisonment and six strokes of the cane (plus a fine), while another was given a seven-month jail sentence, six strokes of the cane and a fine.
Four men were caned on Monday and then released, pending appeal of their jail sentence. A fifth man was not caned as he is seeking to appeal his entire sentence, including the caning.
The remaining six individuals who went on trial on Tuesday have all pleaded not guilty.
"Authorities should drop charges against the six other men before they suffer the same unjustifiable treatment," said Shamini Darshni Kaliemuthu.
"Same-sex relations are not a crime. Yet the Malaysian authorities are going to terrible lengths to vilify LGBTI people by exacting these cruel punishments."
LGBTI people in Malaysia face discrimination and criminalisation under existing laws. Both common law and Syariah law systems criminalise same-sex relationships. Under the current government, LGBTI people have faced growing discrimination and persecution.
In September 2018, two women were given six strokes of the cane on the orders of the Terengganu Syariah High Court for 'sexual relations between women', sparking an international outcry. Caning is a form of cruel, inhuman and degrading punishment, which is prohibited absolutely under international law, and may amount to torture.
"Malaysia should be creating an environment in which LGBTI people are free from discrimination, not ensnaring and beating innocent people," said Shamini Darshni Kaliemuthu. "The Malaysian authorities must repeal all repressive laws against LGBTI people, outlaw cruel punishments, and ratify the UN Convention against Torture."