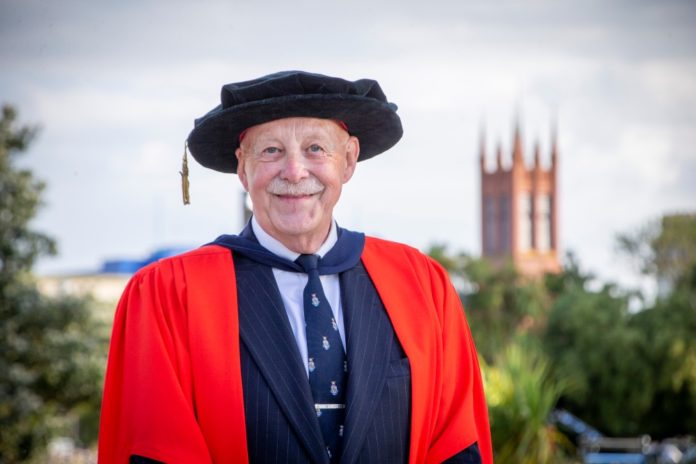 Professor Michael Ross has graduated with an honorary doctorate of science from Massey University in Palmerston North.
A kiwi researcher who has dedicated over five decades into research on gay men's sexual health has been acknowledged with an honorary degree.
After 50 years of active participation in Gay Male Health, the Massey University alumni was been recognised for his lifetime of international research on sexual risk and behaviour and mental health in gay men.
Ross's research was revolutionary and began at a time in which homosexuality was still illegal in New Zealand.
"[My research] was something that had come out of the silence really. The word homosexual was never mentioned in New Zealand media," he says
Ross has published more than 500 papers and 12 books on homosexuality with a focus on issues such as homophobia, sexual risk and gay male mental health.
He also spent time working on HIV prevention while living in Australia in the 1980s.
Speaking to stuff.co.nz, Ross says "I was living in Australia and was pretty much the only person who had done work with gay men, including on [sexually transmitted infections] and psychological issues. I found myself in my early 30s on the Australian Aids taskforce."
Despite the setbacks of the HIV epidemic, Ross says he could never have imagined the progress that has been made in gay rights.
"In 40 years we have come a long long way. It's almost unrecognisable. Ordinary New Zealanders will now come out and say they are gay and that's made all the difference."
Ross now lives in Minnesota, where he continues his research.