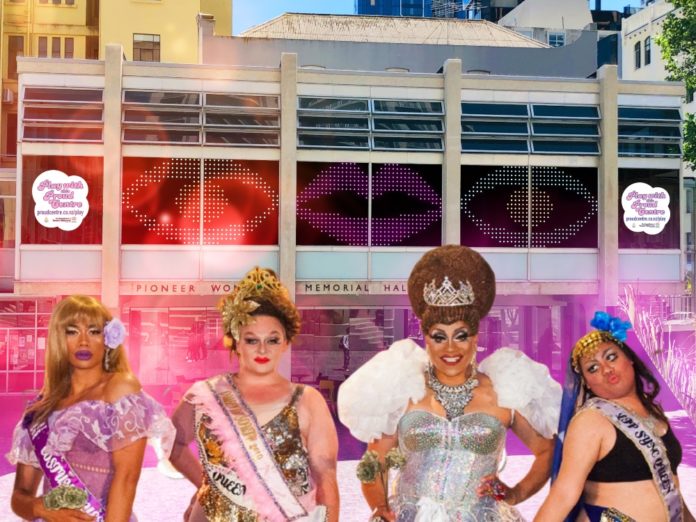 Join the fun and celebrate pride at Auckland Council's Proud Centres, a series of over 150 FREE activities across Tāmaki Makaurau.
The free activities will take place at 23 Arts, Community and Events Venues as part of Auckland Pride Festival 2020. The activities will run between 31 January to 16 February and focus on education, acceptance and celebration of our rainbow communities.
The jam-packed line-up has something for everyone, some highlights include:
COVEN presents "The Supreme Ball"
The Domain Wintergardens will host this special event by COVEN, a collective from South Auckland specialising in Vogue culture and performance art. Categories to be announced at proudcentres.co.nz.
9 pm, 31 January, opening of the Proud Centres
This year Proud Centres and Queer Scenes present five FREE movie screenings across Tāmaki Makaurau. Join us for an unforgettable night on the beautiful grounds of Nathan Homestead a special screening of LOVE, SIMON. In this movie, Simon Spier keeps his sexual orientation a secret from his family. However, when a blackmailer threatens to reveal it, he goes on a roller-coaster journey to come to terms with his identity. Beanbags provided!
LOVE, SIMON. Rated M Offensive language & sexual references. 9 pm, 2 February
Proud Centres Rainbow Dodgeball Tournament is a tournament dedicated to the LGBTQI+ community and friends. Teams of six will be battling for the title of the next rainbow volleyball superstars. Spaces are limited so make sure you register and don't miss out. Spectators are welcome on the day at Te Atatū Peninsula Community Centre!
4 pm, 6 February
Preheat your oven, fire up your competitive spirit and register your best signature creation. The judges will be looking for the most original, impressive and delicious creation. After the contest, creations will be sliced and sold to raise funds for the rainbow charities. Join us as at Ellen Melville Centre on the 8 February.
1 pm, 8 February
The fiercest, most sparkling queens will join us to celebrate drag culture and talent for the Auckland Pride Festival. Share in what it means to be unapologetically drag in 21st century Auckland in an evening of unforgettable entertainment.
Watch the contestants slay the runway with an amazing costume they have designed; do a star turn with their top talent; then duel it out in a fierce lip sync battle. Register to take part or come and watch the contest at Te Puke ō Tara Community Centre.
8 pm, 14 February
RAINBOW HUB at Ellen Melville Centre
Ellen Melville Centre will be transformed into the Rainbow Hub from 1st Feb – 16th Feb 2020. Creating an inclusive, fun, safe space where you can work, eat, relax or even find out information to plan your Pride 2020. Make sure you take a look at our transformed Freyberg Steps creating an instaworthy extravaganza! In collaboration with Heart of the City our stairs will blow your socks off!
You can also check out the free interactive light installation created by creative agency RUN in collaboration with the Augmented Human Lab at Auckland Bioengineering Institute and Faculty of Creative Arts and Industries. Audiences will have the opportunity to engage and interact with the display using their mobile phones, by selecting which shapes to be displayed and changing the colour of the pixels
---
For the latest schedule of Proud Centre activities please visit proudcentres.co.nz or www.facebook.com/proudcentres/.