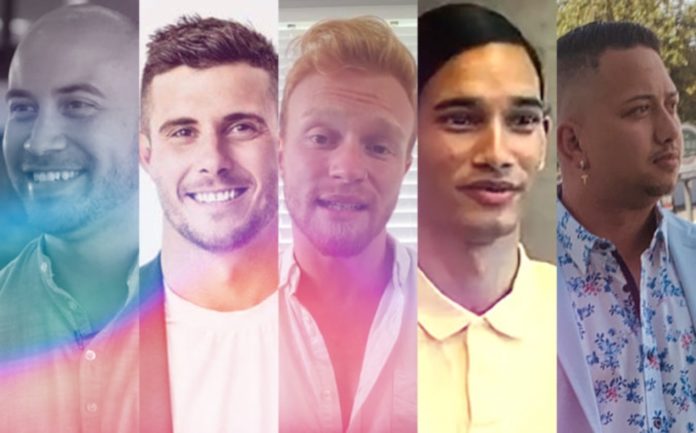 Check out the Five finalists for Mr Gay New Zealand 2020! The finalists will complete a number of tasks before the final weekend which will see the winner announced on stage at the Ending HIV Big Gay Out on Sunday the 9th of February.
---
Jethro Gardiner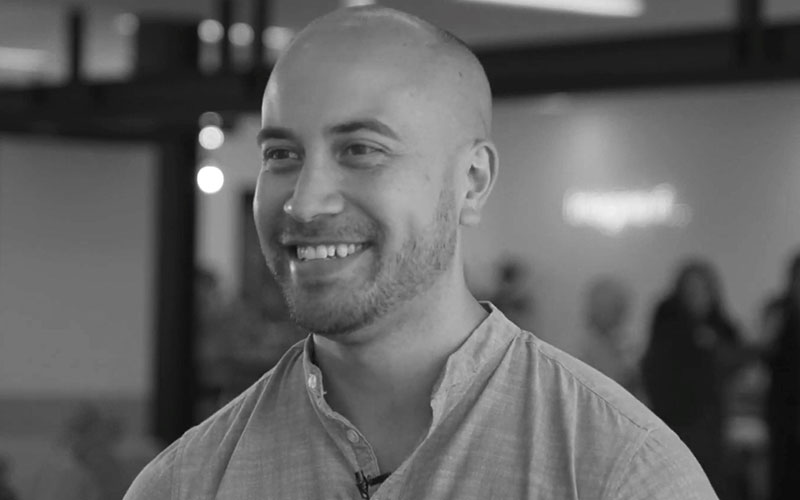 From: New Windsor
Born: 24/02/1986
Mr Gay New Zealand Pitch:
This isn't about wanting to have this title. This is about needing to be this title. For me being Mr Gay New Zealand would help to elevate the personal values and morals that exist within me – for the safety and empowerment of others. Because of the life I have, I represent many communities.
Firstly. I am Maori – tangata whenua, without getting into it, the first trait that this title should be represented by is that of an indigenous person.
Born and raised in Australia I moved to New Zealand in hopes of finding myself – my whakapapa and my identity. So I also represent those on that are on a path of self-discovery! A path that I advocate heavily for.
The third community that I speak for is the gay community that aren't brave enough, safe enough or loved enough. The ones that sit in the straight world hoping no one notices them. This was me. With a lifetime of experience, conversations and anecdotes (being 33 years old) I realised that I have something of value. I know this because I stand proudly in my sexuality – in the straight world.
I still play my role in the gay community of Auckland and I support and honour those that are paving the way in both the gay and transgender communities. What I'm asking for is to be a representation of a gay man in a straight world – that it's possible to be in both.
That the straight world can love you, can celebrate you and furthermore can help to elevate you just as equally. This is where I stand. I applaud those who have FOUGHT the fight for many of us to be proud in who we are.
My request is to be given the opportunity knowing that I can shine a light on the beautiful people that feel excluded in the straight world but too scared to venture into their true self. This is why I don't want to be, I need to be Mr Gay New Zealand 2020.
---
Tia Walters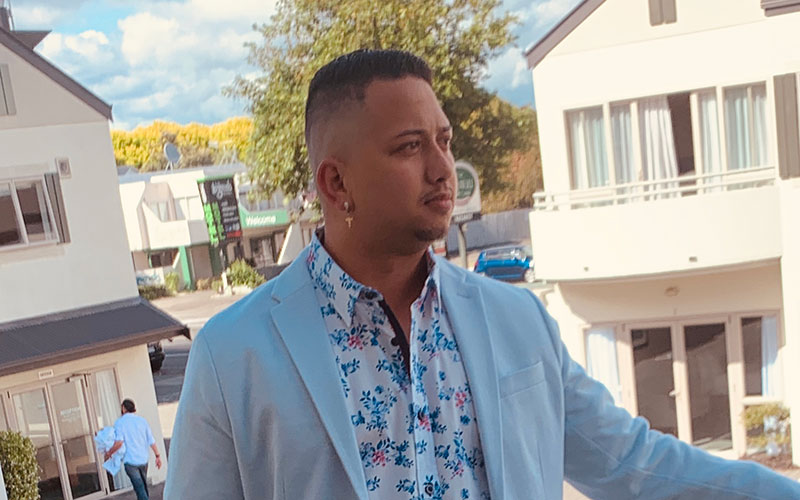 From: Rosedale
Born: 8/2/1994
Mr Gay New Zealand Pitch:
As Mr Gay New Zealand, my successful reign will truly be remembered for how I embrace all forms of diversity and encourage others to do the same through my life example of equality.
Equality, to me is to truly love one's self first, ensuring that the mind, body and soul are centred. Once this is the case it becomes infectious to others self-confidence and self-worth.
I have a passion to be a voice for those that need one, and to stand for something that matters for ALL and not just the Rainbow Community, by venturing outside of our community we can create the bridge to truly be understood, and accepted.
As Mr. Gay New Zealand I will engage at all levels to be effective for the Rainbow Community and I will pride myself on being factual, measured, relatable and current.
I will show during my reign that to live life with self-confidence, always respecting others, where honesty and integrity are at the core of everything we do, are what makes us as humans great regardless of Colour, Cree, Race or sexual preferences.
This to me is what Mr. Gay New Zealand should encapsulate and why I wish to have the honour to hold this title.
---
Raymond Wedlake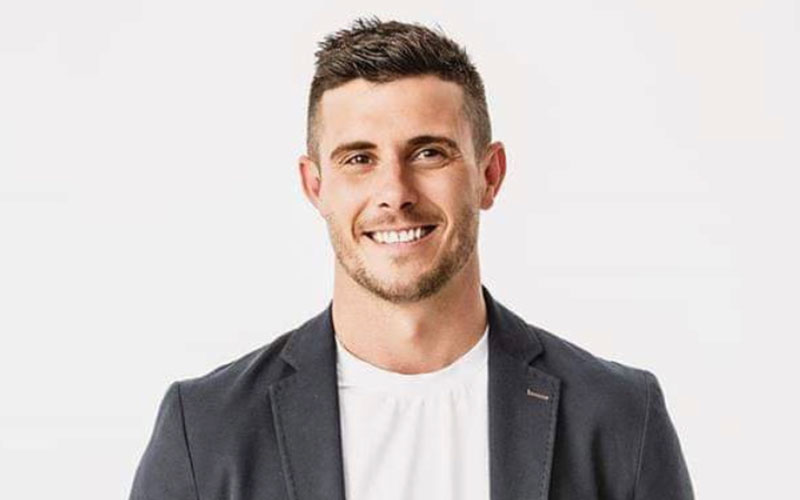 From: Christchurch
Born: 2/11/1988
Mr Gay New Zealand Pitch:
The reason why I want to be Mr. Gay NZ 2020 is because I would like to have a bigger platform to contribute to the LGBTQIA+ community.
I am just an average Joe, hardworking, driven and caring. I am respected by my community for the volunteer work I do to provide support and education to many topics still very confronting for the LGBTQIA+ network within New Zealand.
I have previously dealt with criticism after being in the public eye the past year whilst still standing for what I believe in. I have gained a resilience to which I now wish to use the skills and confidence to continue to educate our country on diversity.
I attend many Pride events all throughout the country and I am known to speaking out passionately for LGBTQIA+ rights. Within my current network, I believe I have influence which leads to positive buy-in from others thus supporting events and key messaging I am championing.
At an early age I dealt with an array of traumatic events such as; the death of my brother, depression within the family and most devastating suicide attempts again within the family. I want to use my experience with these situations to try and use the coping mechanisms I learnt to help others within similar situations. I want to be someone they can turn to in the time of need and look to create networks who can stand together. I want to be the voice that creates noise for them to get help and to tell them it's ok not to be ok!
I feel that over the last few years, our community has somewhat lost the sense of family and tribe. I want to try and unite us as one and help remove the separation and division that is currently within our community. We can't work towards, expect and demand inclusion and better equality then already exists at present, whilst there is a division and separation that exists within it.
We have many parts to our community which all have equal importance yet so many of our family still feel marginalised as outsiders. I believe social media / Grindr has played a big part with time and I want to change that.
I want to bring a sense of belonging back. I want to create love and inclusion for all, no matter their size, shape, skin colour, ethnicity or sexual preference. I want to scream "WE ARE ONE".
Having me as a contestant and myself aspiring to become the winner of Mr Gay NZ 2020 will be the right decision as I have what it takes to be the voice of NZ and the LGBTQIA+ community. I am willing to demonstrate this within every power possible.
---
Shaneel Shavneel Lal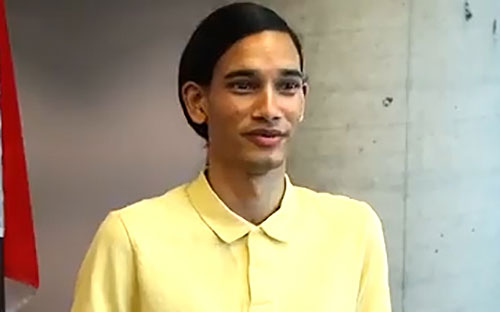 From: Otahuhu
Born: 22/1/2000
Mr Gay New Zealand Pitch:
My great grandmother tells me that I'm her hope and the colonisers nightmare. As an iTaukei woman, my great-grandma has spent a significant portion of her life educating me on what it means to be iTaukei. My ancestors' languages, traditions and values have been passed onto me in a never-ending chain which I practice to hold space for queer people who have been forced to assimilate from their identity to survive in Eurocentric systems.
My great-grandma played a significant role in raising me and according to her, homophobia is a modern concept; one that her grandparents didn't practice but descendants assimilated to. Not only was being queer culturally accepted, it was celebrated. But it all involuntarily came to end as an unholy marriage of Christianity, Western political systems and social patriarchy trumped indigenous knowledge.
When I watched the passing of Marriage Equality Bill, I cried because it was a feeling of pride that had never once been mine. With Cook Islands U-turn on queer rights, it's a feeling that is too foreign to our queer Pacific Islanders as our leaders play politics with our lives, but I know one day, freedom will be ours.
I want to be Mr Gay NZ so as a young iTaukei, I can have the platform to fulfil the goal to decolonise and indigenise New Zealand to restore the rights of the LGBTQIA+ community that were snatched in the process of colonial degradation.
Mr Gay New Zealand (MGNZ) has a history of providing gay men with a platform to advocate for a transformative and equitable future the wider LGBTQIA+ community in New Zealand. As Beyonce once said, "my aspiration in life is to be happy." This truly resonates with me and I derive my happiness from the happiness of my community. I have invested my time into my community with the hope that it will make a positive change for the most vulnerable. MGNZ is a community-oriented competition helping gay men build a platform to showcase the work they've done and build relationships to do the work that still needs to be done. Becoming MGNZ will allow me to further the work I have started in our community.
In 2018, I was selected as the Youth MP for Hon Jenny Salesa. As Youth MP, I engaged with my MP and local youth, to understand their views on topics discussed at Youth Parliament. I took youth parliament and turned it into a golden opportunity to advocate for LGBTQIA+ rights as I spoke at Youth Parliament on the dangers of conversion therapy and why we need to ban this practice. My work towards banning gay and gender conversion therapy has gotten recognition from the pioneer of the 1986 Homosexual Law Reform Act, Fran Wilde to Louisa Wall who introduced the Marriage Equality bill in 2013. I co-founded the Conversion Therapy Action Group (CTAG), bringing together activists and politicians who are now working towards a ban on conversion therapy in New Zealand.
Prior to co-founding the CTAG, for 2 years, I sat on the Minister of Educations Youth Advisory Group (MYAG) to design an equitable education system for queer youth. I recognise that queer youth are 5 times more likely to commit suicide when compared to their peers, so I called for the Ministry to implement a new sexual health curriculum with an emphasis on diverse genders and sexualities and wellbeing. This sexual health curriculum will encourage teachers to engage learners in conversations about diversity and inclusiveness in a safe space – I am proud to say this work as begun!
My other work with the MYAG includes implementing a gender diverse option alongside male and female on the Victoria University of Wellington roll.
I have also been selected as a Global Youth Leader for Open Government Partnership alongside 13 young people from around the world, where I co-founded the OGP Youth Collective which aims to connect young people from around the world and promotes collaboration of ideas and resources, while in my role as a Youth Task Force member for Amnesty International, I am directly designing Amnesty International's next global strategy and youth programme.
Having worked with all these organisations, I have met and become close friends to people that provide opportunities for LGBTQIA+ people. Through my connections, I will be able to link MGNZ to resources and support systems to not only advance our work but grow MGNZ to make it more accessible to a wider community in the future.
I have worked alongside Youthline where I trained nurses on how to engage with young people on topics around sex, drugs, mental health and have been trained as a Peace Ambassador/Peer Mediator by New Zealand Peace Foundation, which allowed be work directly with LGBTQIA+ youth and hear their concerns. Both roles have given me the opportunity to develop strong relationships with nurses, counsellors and most importantly, LGBTQIA+ community. Having worked with MGNZs target audience, I will amplify the voices and concerns of the vulnerable people in our community on the platform provided and actively consult them in the process of designing solutions.
I am equipped and ready to represent the LGBTQIA+ community of New Zealand as Mr Gay NZ by taking on the responsibility of the role and committing to serve our community. My passion to defy, disobey and disrupt oppressive systems comes from my love and determination to create a better world for the generations that will come after us, to secure a safe future for my generation and to pay tribute to the generations who have fought fiercely in the past for us.
I strongly believe that the indigenous knowledge passed down to me alongside passion for creating change makes me a strong candidate for Mr Gay NZ 2020 – I have a lot to offer the role of MGNZ and the role has a lot to offer me, together we can both grow and become better for the future. When I grew up queer, my great-grandma became hopeful, but she couldn't celebrate that in me. This is my opportunity to serve my community, celebrate my queerness and make my great grandma's dreams come true.
---
Liam Reid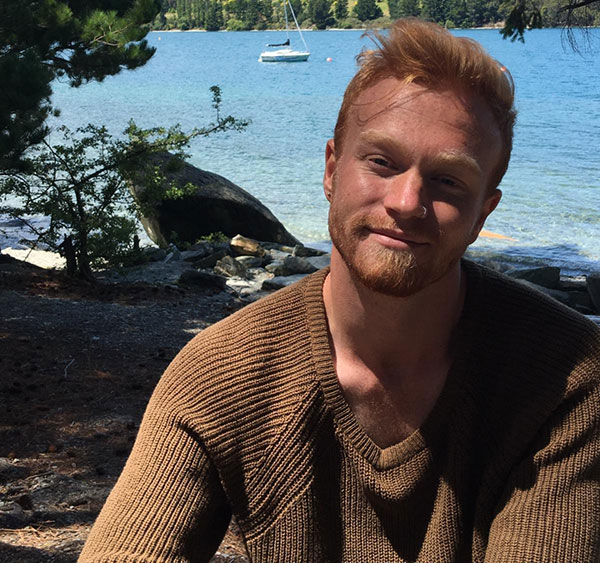 From: Wellington
Born: 9/5/1995
Mr Gay New Zealand Pitch:
Thank you for giving me this opportunity to represent our LGBTQ+ community in running for Mr. Gay New Zealand. Please watch my video below to find out why I want to Mr Gay New Zealand 2020.
---
Mr Gay New Zealand is proudly supported by Ending HIV, express magazine, Family Bar, and Gay Nation. For more information head to mrgaynz.com