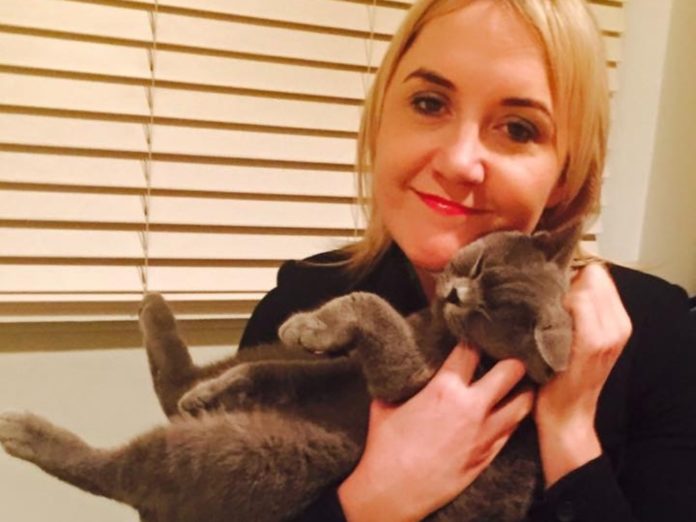 Member of Parliament for Auckland Central Nikki Kaye is still working long hours in lockdown, but cuddling her pussies and planning for a future full of freedom is keeping her relaxed.
Tell us about your Level 4 Lockdown – where are you? Who's in your bubble? And what are you doing to keep your mental health in check?
I'm at home. My bubble mates are my fur children Lily and Charlie. They are great therapists and I am having lots of regular cuddle breaks with Lily and Charlie who are just delighted to have me around so much. Plus they don't need 'social distance' from me.
What are your top tips for express readers who are struggling with self-isolation? For me exercise is the best thing, it doesn't matter what type you do, just do it and you'll always feel better. Scheduling things that make you happy. Plan freedom trips for the future.
While I don't have time for this. This is really a great time to seize the day, face those jobs you'd normally never have time for – like painting the fence.
My arty friends are getting really creative during this period. Painting, writing, learning a new language or coming up with possible business ideas as we try to get our heads around what the future will be like post COVID19.
What is the most positive aspect of self-isolation you've experienced so far?
Being more grateful for the simple things like people, food and places. We will also value people who keep our communities running like people who work in supermarkets. It is a time of reflection and a huge adjustment for the entire planet. Even though its called 'self-isolation' it's really like we've all never been more connected in the ways we are now behaving and thinking. It's us against the virus now. Not us against each other anymore. Those times are gone now.
What plans do you have between now and day 28 of lockdown?
I am working very long hours helping my Auckland Central constituents. Businesses, the education and sports sectors are my special focus. I am really trying to help keep everyone safe from this aggressive virus so we can all trade, learn and play again.
To keep healthy I am trying to eat nice salads, extra fruit and get fit with regular local runs and walks.
What are you missing most about 'normal life'?
Freedom.
What will be the first thing that you can't wait to do when regular life resumes?
I am going to go on a hug-athon with my nieces, nephews, mum and friends. In the meantime, Lily and Charlie are doing their job.
Moving forward is there anything you think you will change about your life following self-isolation?
Be more grateful. This is a pause for the whole world.
Is there a closing message you would like to share with our gorgeous LGBTI+ community?
Be positive. Humankind is resilient. We can't sugarcoat a very tough situation where people will get sick and lose their lives. However, from the ashes, heroes will rise and there will be some aspects of society that will change for the better.
He wake eke noa – We are all in this canoe together, no exceptions
Nga mihi nui.