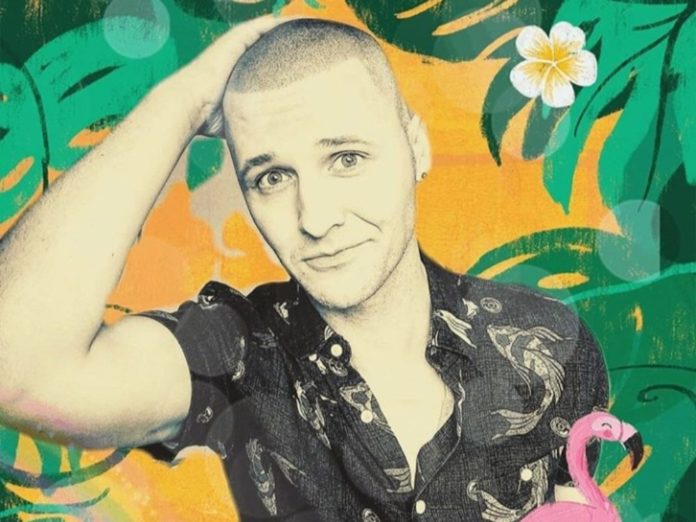 Passionate bookseller and lover of queer literature, Daniel Devenney gives us the best books that he couldn't survive self-isolation without.
Greetings to all my fellow queers and allies in self-isolation. Are you feeling restless or in need of a positivity boost? These books may be the answer. At a time when we need to come together the most, these are exactly the type of stories I shall be seeking out and devouring. These books cross a range of genres, but each one has carved its mark on my big gay heart.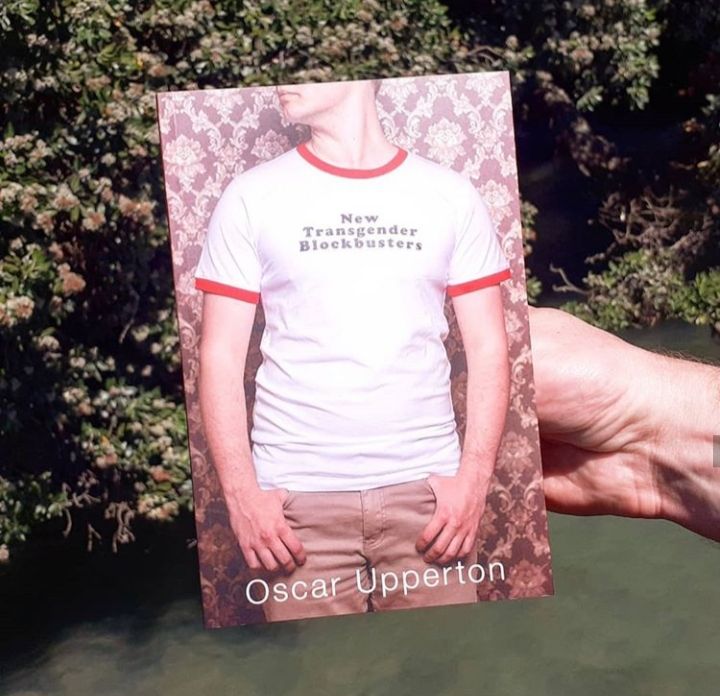 New Transgender Blockbusters – Oscar Upperton
There is so much fantastic contemporary Kiwi poetry to choose from right now. In this beautiful collection, Oscar explores themes of identity, alienation, and childhood in modern-day New Zealand. Through various creative styles, he finds inventive ways to make the ordinary, extraordinary.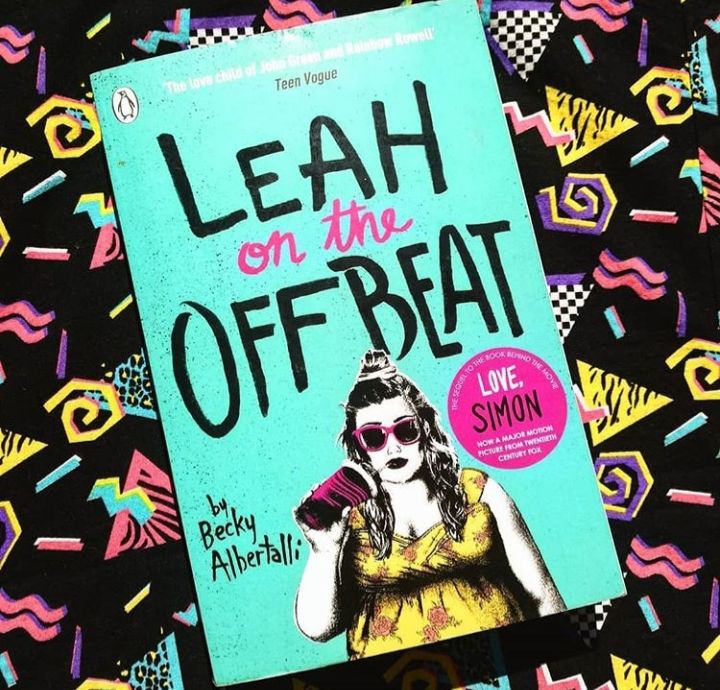 Leah on the Offbeat – Becky Albertalli
If you're anything like me, Simon vs. the Homo Sapiens Agenda probably left you gasping for more. If so, fear not, Becky Albertalli has got you covered in this big-hearted sequel. This time around, Simon Spier's best friend Leah Burke takes centre stage. We journey with Leah as she struggles with relatable coming of age issues, such as body image, sexuality, and identity. This bisexual bombshell is deliciously sardonic and gives a fresh perspective to this dynamic group of young friends. If you loved Simon, this one isn't to be missed.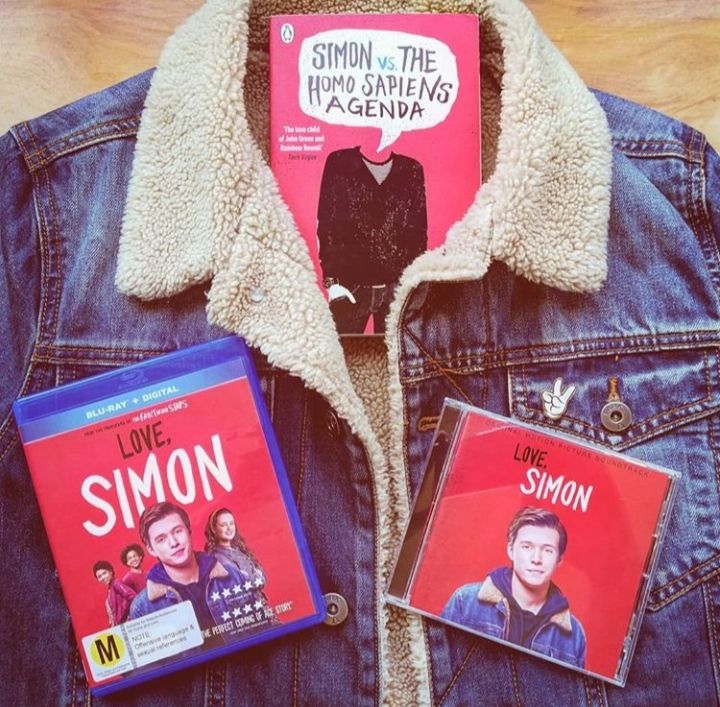 Simon vs. The Homo Sapiens Agenda – Becky Albertalli
If you haven't seen the movie Love, Simon… where have you been hiding? I was overjoyed when this queer coming of age tale made its way into mainstream pop culture, literature and cinema. This is the story I desperately needed when I was a teen. Better late than never. I'm so glad that stories like this exist for the queer youth of today. Simon Spier is a typical 16-year-old, but he's hiding one huge-ass secret. He's gay. Things get complicated when his private emails to the mysterious Blue falls into the wrong hands. This YA rom-com is witty, relevant and romantic AF.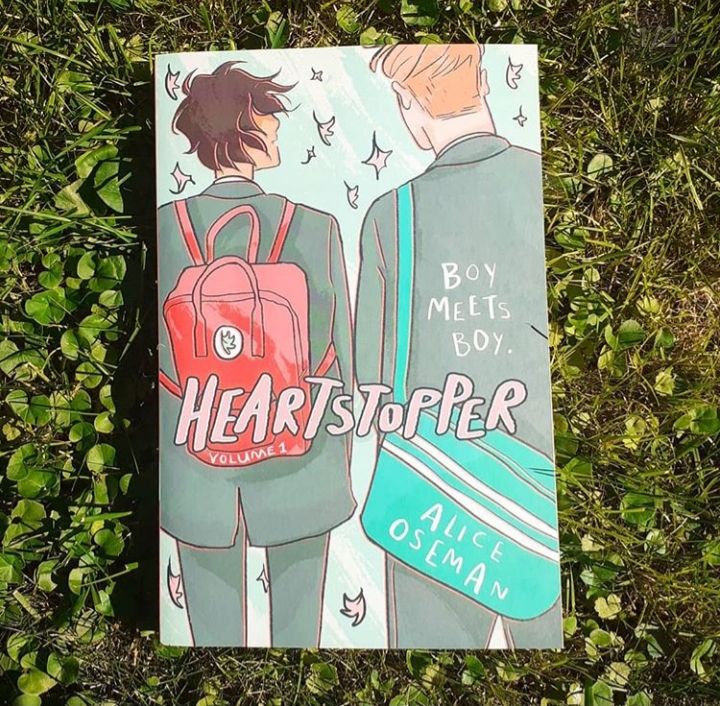 Heartstopper – Alice Oseman
This touching graphic novel series can brighten the dullest of days. Nick and Charlie are sure to warm your heart this Autumn. I literally smiled ear to ear the entire time reading it. I love a graphic novel and I love a good 'Boy Meets Boy' love story, so I was here for this! The illustrations are adorable, the story is relatable, and the dialogue is fantastic. You'll fly through all three volumes wanting more.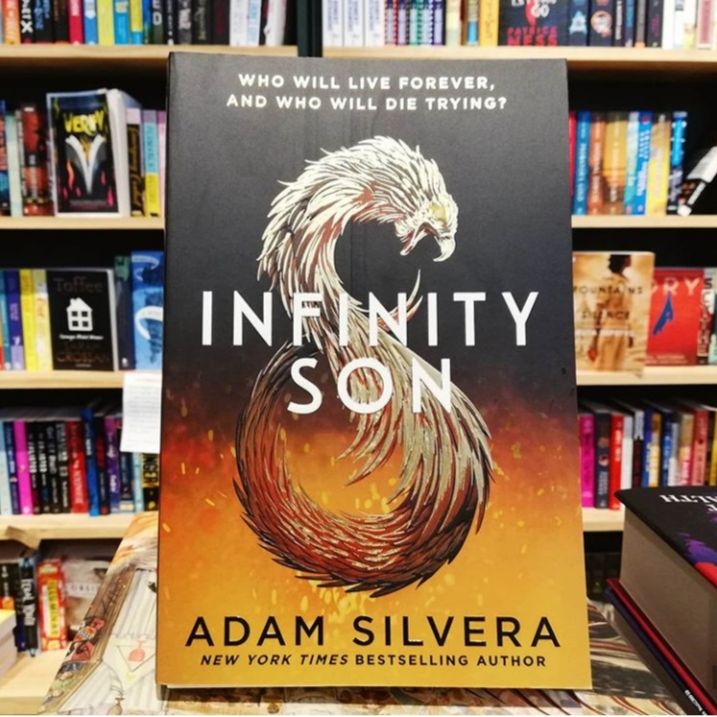 Infinity Son – Adam Silvera
An urban fantasy featuring magical creatures, queer heroes and a rip-your-heart-out ending… This book was made for me. Two brothers, Emil and Brighton Rey are thrust into a magical war between those who were born with powers (Celestials) and those who steal them by killing magical creatures (Specters). The brother's relationship is tested when one is chosen and the other isn't. Power doesn't always gravitate towards those who want it most. This book is fiercely diverse, featuring an array of ethnicities and individuals on the queer spectrum. I adore this world. It's like the author took a bunch of my favourite things and threw them into a blender. Book two can't come quickly enough.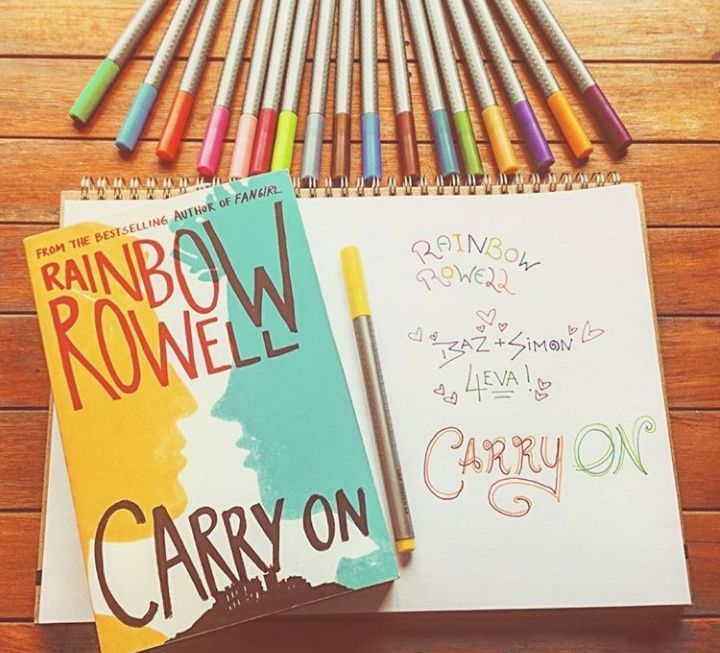 Carry On – Rainbow Rowell
Ever wondered what the Harry Potter series would've been like if Harry and Malfoy had fallen in love? This novel was very much Rowell's take on a Potteresque style story. But it's so much more than a parody. The author turns the fantasy genre on its head. She brings a gritty truth that's rarely found in this type of fiction. She doesn't shy away from powerful themes of identity, class, and sexuality. Carry On gives you a front-row seat at the Watford School of Magicks. Simon Snow is our lead protagonist and he is the worst 'chosen one' that's ever been chosen. He's a reluctant mage who can't escape his destiny. It's his responsibility to destroy the Insidious Humdrum. There's just one problem, he's not very good. When he isn't having trouble getting his wand to work (Ahem!), he's wreaking havoc with his disastrous spellcasting. So much fun! If this one floats your boat, you can also grab its sequel, Wayward Son.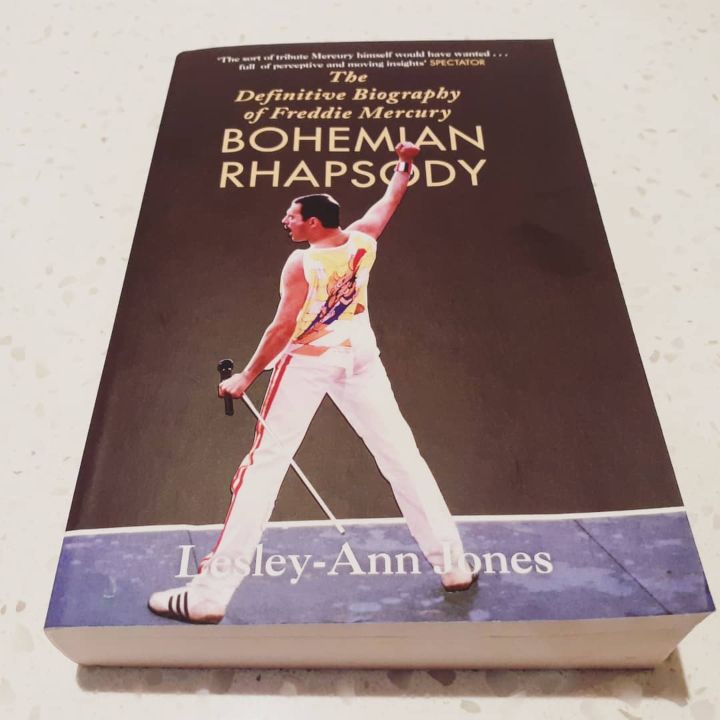 Bohemian Rhapsody: The Definitive Biography of Freddie Mercury – Lesley-Ann Jones
From his early childhood in Zanzibar to his tragic death from AIDS, Rock journalist Lesley-Ann Jones (who formerly toured with Queen, might I add) digs beneath the myth to reveal the vulnerable and enchanting man behind the bravado. If you want a book about Freddie, this is the one. It's the most up-to-date account of the world's greatest rock frontman. A beautiful tribute and must-read for all Queen fans. This compassionate study of a complex and beautiful man is a masterclass in what a biography should be.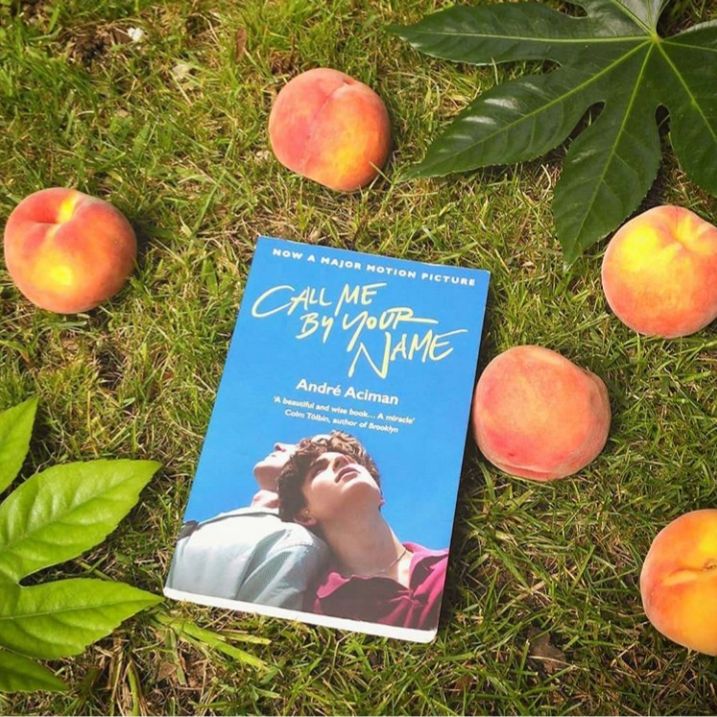 Call Me By Your Name – Andre Aciman
Surely this one needs little introduction. This was by far the sexiest book I've ever read. It's a provocative examination of human intimacy. If this breath-taking coming of age tale set on the Italian Riviera in the 1980s doesn't excite and transport you, I don't know what will? It centres on 17-year-old Elio as he recalls his first real sexual awakening one sultry Italian summer. What occurs over the duration of just six weeks between Elio and Oliver, will change them both forever. This book also changed the way we'll look at peaches forever. Aciman's sequel, Find Me, is also now available.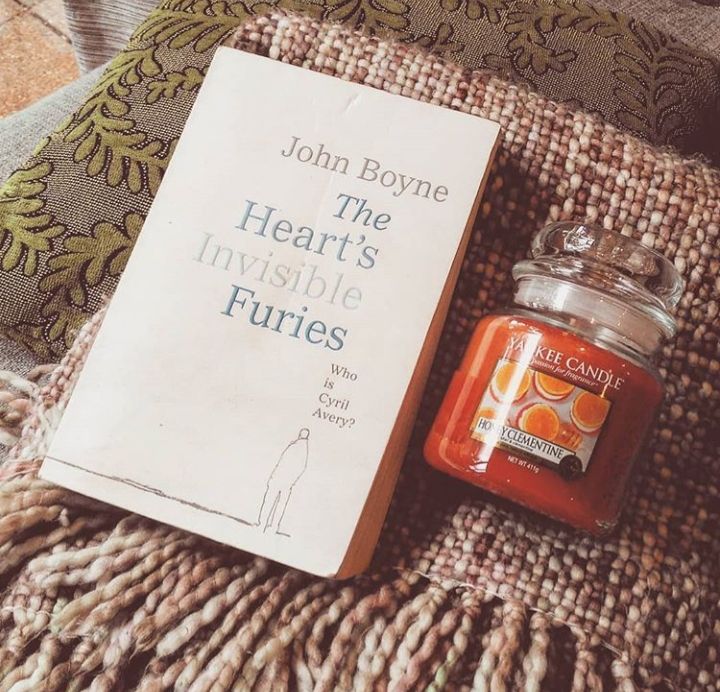 The Heart's Invisible Furies – John Boyne
John Boyne has been a long-time a favourite of mine, most of you probably know him for The Boy in the Striped Pyjamas, but his entire body of work is well worth checking out. In my opinion, this is his best. This story follows the life of Cyril Avery, from Dublin to Amsterdam, all the way to New York and eventually back to his roots in Ireland. We journey with Cyril from the 1940s to 2015 as he tries to accept and understand himself as a gay man in this crazy world he's been born into. Like all great Irish fiction, this book is as funny as it is tragic. It will have you in stitches one minute and reaching for the tissues the next. It provides a fascinating historical backdrop and authentic, flawed, rich characters that you won't want to let go of. This one will stay with you, long after you've turned the last page.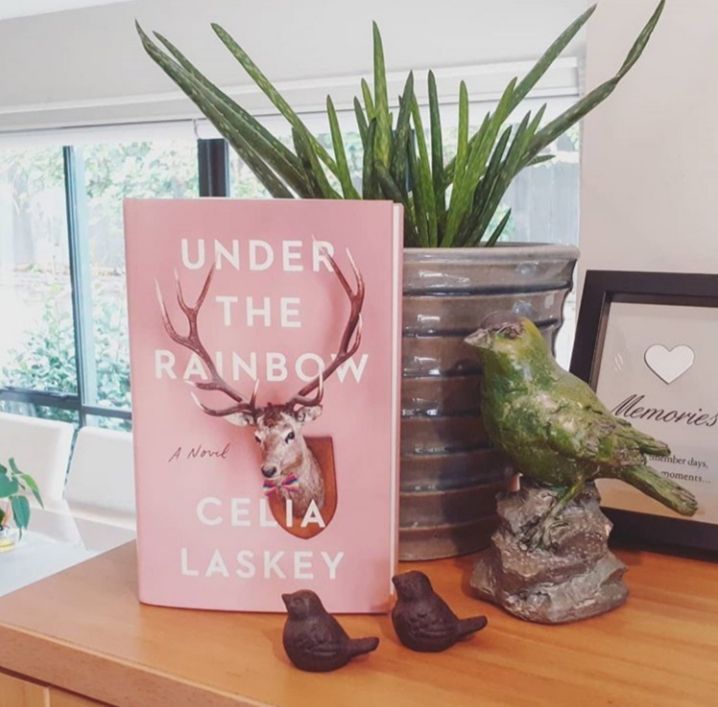 Under the Rainbow – Celia Laskey
And here it is… without further ado, my Top LGBTQIA Read.
When Big Burr, Kansas is voted the Most Homophobic Town in America by a national non-profit, its citizens are outraged. As a social experiment, Acceptance Across America sends a queer task force to live and work in the town for a two-year period. Their hope is that their presence in the community will open minds and change hearts. Only one thing is for sure… neither they nor the town will ever be the same again.
I've just finished reading this book in self-isolation and it has been the perfect remedy. This story is told with so much compassion and dry wit, it's simply impossible not to fall in love. Each chapter is told from a different POV. This isn't a format I typically enjoy. Quite often, too many POV's leads to a convoluted or messy plot. However, in this instance, that couldn't be farther from the truth. It reads like a stream of interlocking short stories, each one more captivating than the last. They are stitched together seamlessly, creating one beautiful piece of fiction. It features a range of characters, from homophobic townsfolk to every kind of queer under the rainbow. I think what makes the story so powerful is Laskey's approach, she tackles each narrative from a place of empathy. I can't recommend this book enough. It has all the feels. ALL OF THEM! Every skittle, so if you'd like to taste the rainbow, this one's for you.
It was really hard whittling it down to ten. But there you have it. Here are a few more queer titles I can't wait to add to my bookshelf upon Lockdown release: Over the Top by Jonathan Van Ness, Swimming in the Dark by Tomasz Jedrowski, Cherry Beach by Laura McPhee-Browne and The Gravity of Us by Phil Stamper.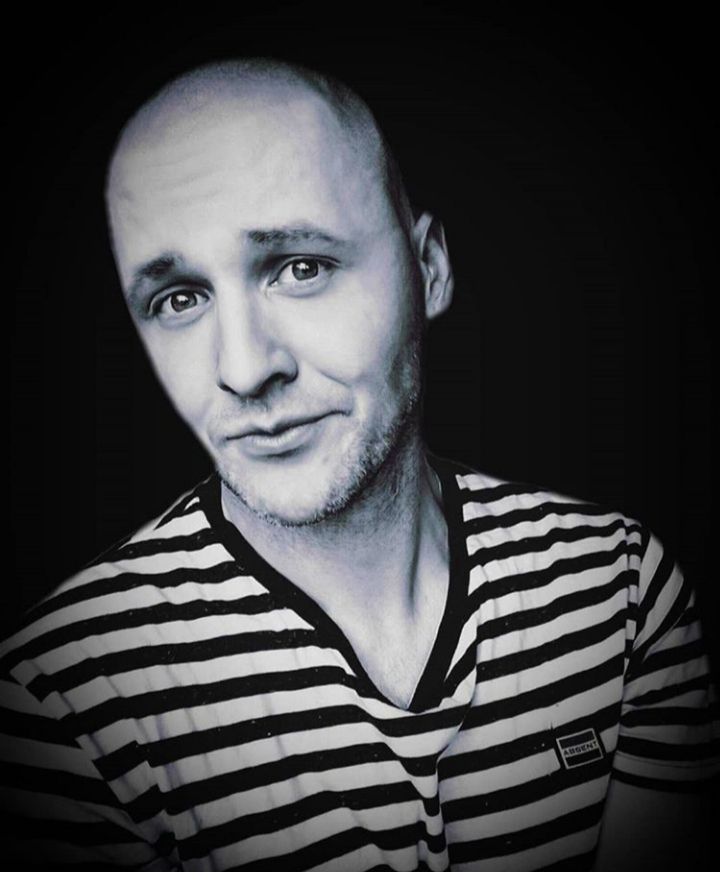 From the Unity Books team and I, we'd like to say, stay safe, stay home & stay calm. We are going to make it through this together. But until we do… may your days be filled with peace, love and good books.