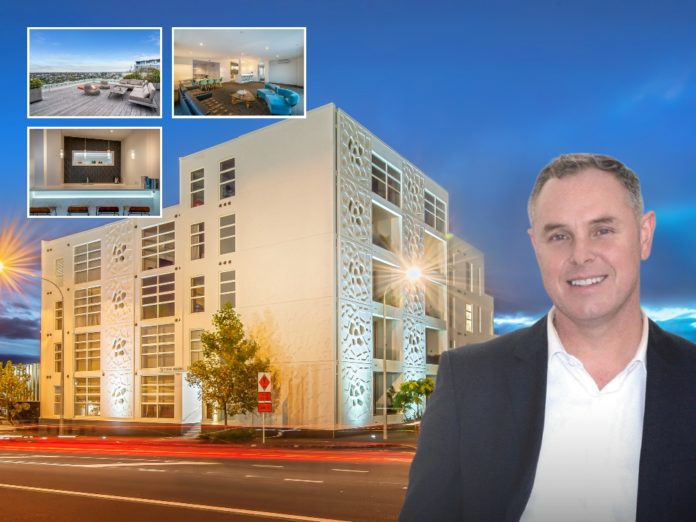 Named as the most iconic figure of the last century, the gay British mathematics genius who helped create modern computing and defeat the Nazi's in the Second World War has been honoured right here in NZ with the Alan Turing building in one of Auckland's most popular LGBT+ districts.
Morgan who has fallen in love with the property himself, says that he is keen to see the 1.5 bedroom top-floor apartment become the new home of a queer history buff, or a member of our community.
"This is such a special opportunity and a really incredible apartment. I was super excited to be given the opportunity to market this uniquely queer apartment, and I'd love to see someone with a passion for LGBT+ history call it home."
Situated on the ridge of Grey Lynn, the apartment has panoramic views over the western bays, upper harbour, and the Waitakere Ranges. With local Ponsonby and K-Road amenities just a stroll away Morgan adds that 305 – 2 Ariki Street is ideal for those looking for a secure home that boasts the best of apartment-style living with thoughtful design and unique personality.
With a total of just 27 Luxury apartments in The Turing Building, opportunities to purchase in this sought after complex are rare.
This generously proportioned apartment with modern amenities takes your breath away with its pale timber floors which extend out to an 8 sq m (approx.) balcony that catches uplifting urban and North Shore views. Smart subway tiles surround a big, practical kitchen incorporating abundant storage and bench space.
The main bedroom comes with a walk-in wardrobe, stunning curtaining and Italian wool carpet while a versatile extra room doubles as both study and guest space.
Topping off the incredibly spacious apartment the Turing building also features a unique $2 million dollar shared space rooftop for all residents. Facilities include a snooker room, luxury lounge and substantial deck, providing a social space that encourages a sense of community.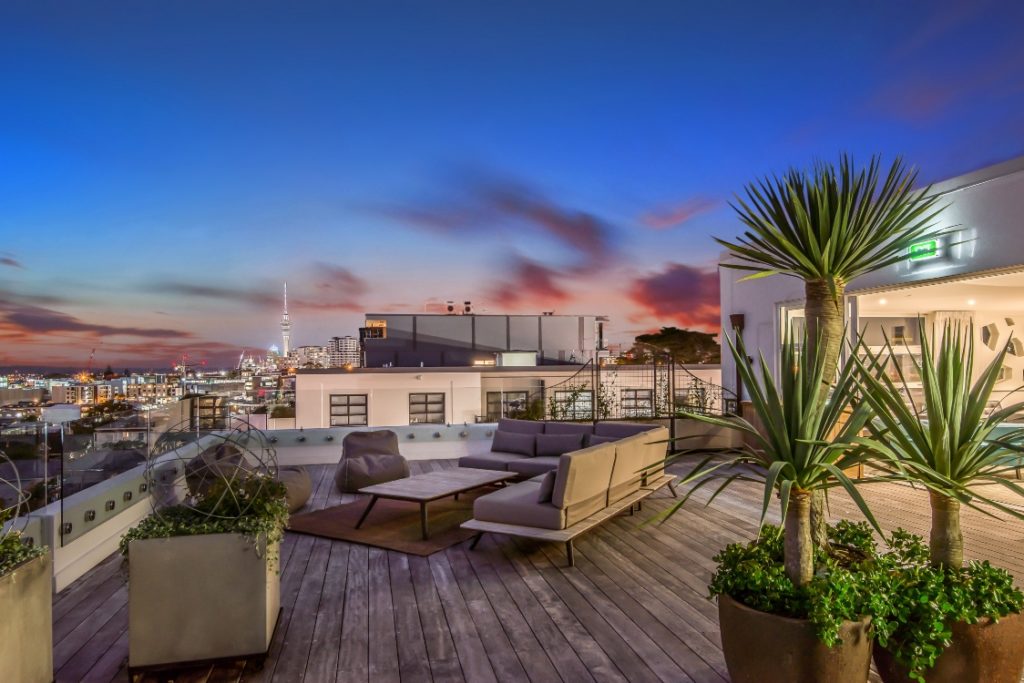 "I've loved getting to know Grey Lynn and Ponsonby over the five and a half years I've lived at the Turing Building – I'll probably live in this area for the rest of my life, to be honest!" explains the apartment's current owner.
"The quality of life at the Turing and all the amenities in close reach are just divine, including lots of yummy restaurants and takeaways nearby," She adds.
"My favourites are Postal Service cafe for brunch and Cafe Viet for dinner with friends – I reckon they do the best beef pho in Auckland. The fish and chips directly across from the Turing are perfect if you have friends over or you need a cheeky dinner if the cupboard is bare."
"Most days when it's fine I'll stroll down to the bottom of Ariki Street and walk through Grey Lynn Park walking track which envelopes you in the beautiful calming green – I find this great for stress relief when working from home. In the winter I'll head upstairs to the Turing gym and get a session in there away from the world."
"The Turing community is a bunch of lovely people who are kind and thoughtful, I've made some friends for life in the time I've been here, but also know lots of people who prefer to stick to themselves and that's okay too."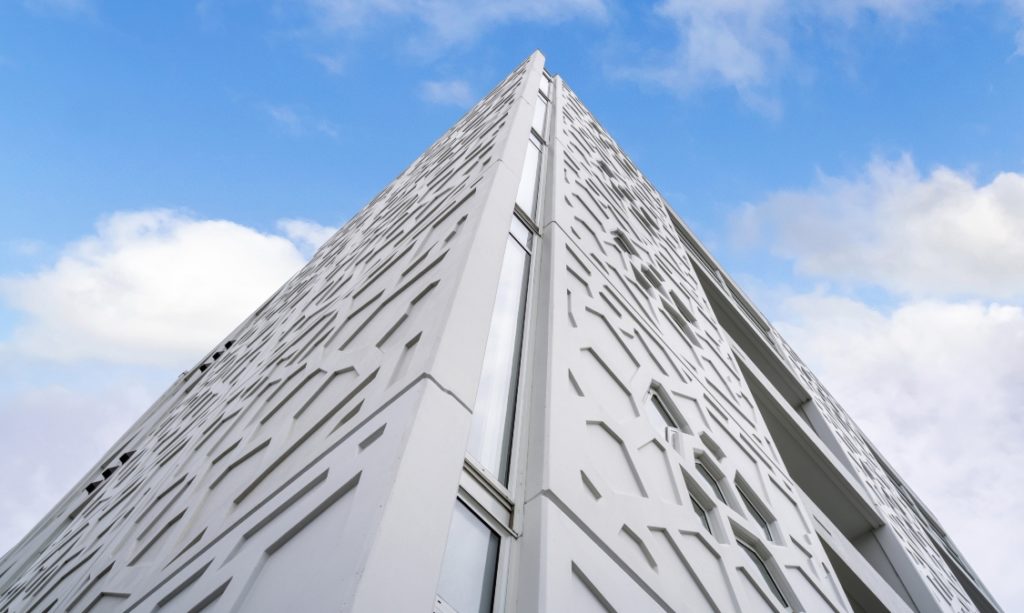 "Having a garaged car park is a huge bonus especially in the winter when you can zip in and come up to level three from the basement keeping nice and dry. And the garbage and recycling room downstairs which is privately serviced just makes all that logistical stuff super easy and straightforward."