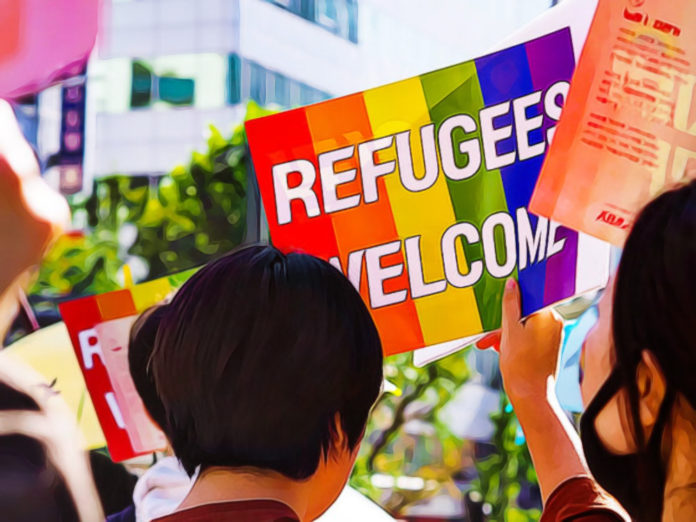 The Norwegian Government has changed its guidelines to allow LGBT+ refugees to be prioritised in the country's refugee intake.
The Norwegian Department of Integration has decided to give priority to LGBTQ+ refugees when transferring from third countries.
The Integration Secretariat has announced the modification of its directives and has instructed officials to deal with these requests at the same level as those of vulnerable women and children for permanent resettlement.
Often cited as an example for its asylum policy, the Scandinavian kingdom has set itself a quota of 3000 people a year to welcome.
Migrant refugees are persons who are formally registered with the United Nations High Commissioner for Refugees (UNHCR).
It is the UN that promotes the applications for the resettlement refugees, and the UDI decides which of them is allowed to come to Norway.
State Secretary for Integration Affairs in the Ministry of Education, Grunde Kreken Almeland (V) said it is, unfortunately, the case that in many countries you are not free to love whoever you want.
"In almost 70 countries, homosexuality is criminal and those who violate the norms of gender and sexuality can be subjected to persecution and discrimination in their home country," Almeland said.
"It may give the right to protection in Norway. We are now changing the guidelines for the work with transfer refugees so that people who are queer should be given priority."